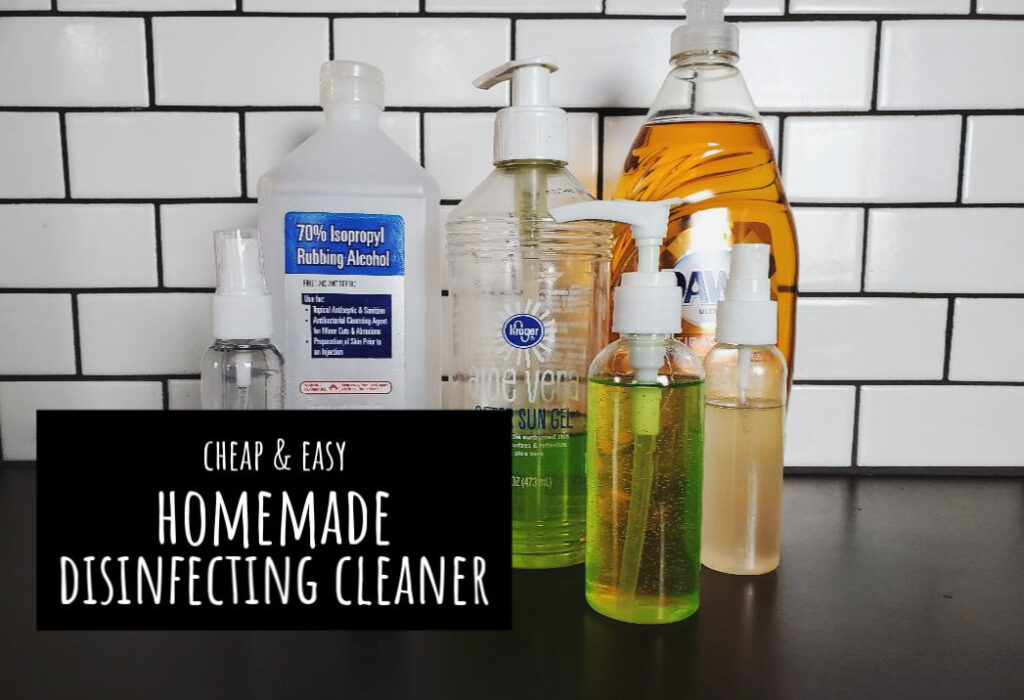 With sanitizing cleaner flying off store shelves, it may be hard to find the cleaners you're looking for. Luckily, with a few simple ingredients you can make your own cleaners that sanitize just as well. (You'll also save quite a bit of money in the process.)
According to the CDC, bleach and 70% rubbing alcohol can both kill COVID-19 germs found on surfaces. So, please keep that in mind if you're making your own cleaners. (Also, NEVER mix bleach and alcohol together!)
Here are four cheap and easy homemade disinfecting cleaners.
Most Common Materials Used
In order to make these cleaners, you'll need to either have or be able to purchase a few supplies. Here are the items most commonly used:
3/21/20 Note: Try to find rubbing alcohol and aloe gel in store. (I've had luck at Family Dollar.) There seems to be some serious price gouging going on online right now. These ingredients, in-store, are very inexpensive!
Homemade Hand Sanitizer
After my two oldest daughters realized that the store shelves were void of hand sanitizer, this was the first thing they wanted to make. And luckily, it's super, super easy.
Here's what you need:
¾ Cup Rubbing Alcohol
¼ Cup Aloe Gel
Essential Oil (Optional)
Mix the rubbing alcohol and aloe in a plastic or glass bottle. Add a few drops of essential oil if you like. (We added Thieves oil to ours.)
Homemade Clorox Wipes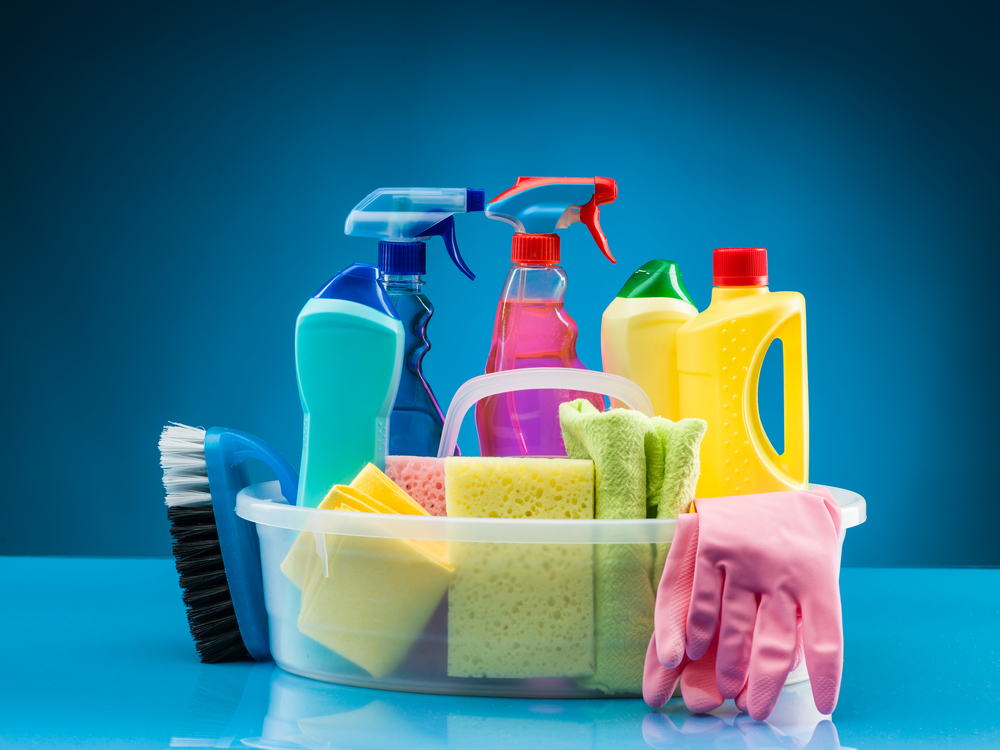 Alexis at The Chemistry Cachet has a recipe that mimics the ingredients of actual Clorox wipes. Here's what you need.
3 Cups of Water
4 TBSP of Rubbing Alcohol
2 TBSP Dawn Dish Soap
1/2 TSP Baking Soda
Lemon Essential Oils
Mix all the ingredients and then pour over your rags. (If you don't have a bunch of extra rags consider cutting up an old t-shirt!) Visit her website for a full tutorial.
Homemade Hand Sanitizing Wipes
Interested in hand sanitizing wipes? Take the hand sanitizer recipe and dump the solution in a Tupperware container full of rags.
Again, if you don't have a bunch of rags laying around, just cut up an old t-shirt.
Bleach Cleaner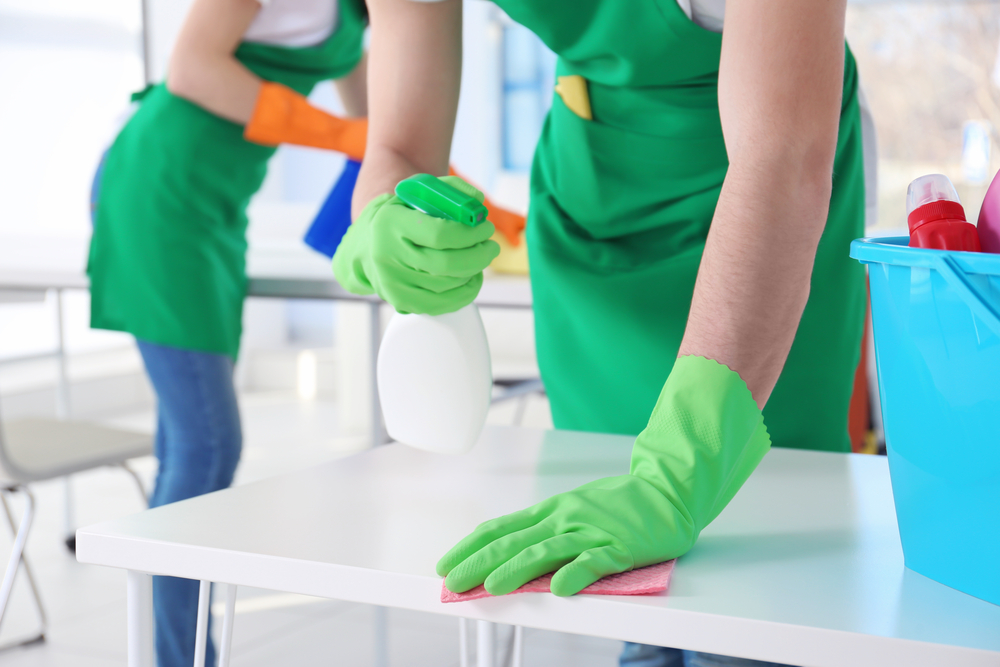 This mixture comes straight from the CDC. Here's how to make a bleach cleaner:
5 TBSP Bleach
1 Gallon Water
Mix in a spray bottle. Only use on surfaces that are safe for bleach cleaner and NEVER mix bleach with other cleaners.
Easy, Homemade Disinfecting Cleaners
These cleaners are all easy to make and can greatly help out when there are no other options. If you know of any other good DIY disinfecting cleaners, please share in the comments!
Related: 10 Ways to Make Money from Home that are Still in Demand