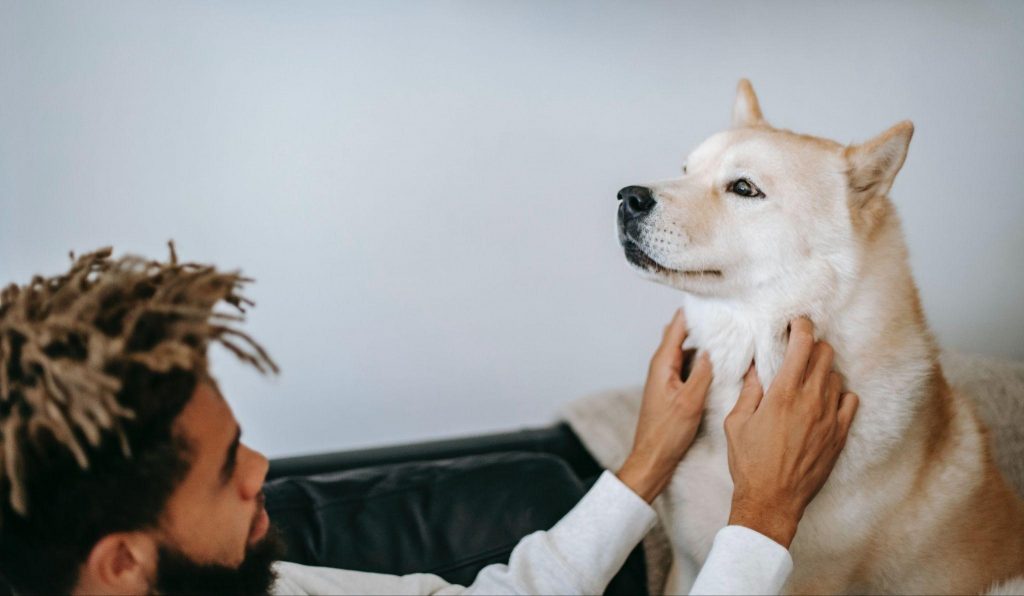 No matter how much you love your pet, it's important to be mindful of the costs that come along with owning an animal. Pets can be expensive, and if you're not careful, those costs can quickly spiral out of control.
But there are ways to keep your pet expenses under control. With a little bit of planning and some careful budgeting, you can make sure that your pet doesn't break the bank. Here's how:
Shop Around For Better Pet Treats and Food
Most pet owners tend to overspend when giving their pets treats and food. But, looking for a better option at an affordable cost can help you save some cash in the long run.
You can find low cost dog treats, affordable cat foods, and many other selections in the pet shops or veterinary clinics that still carry the nutritional value your pet needs to stay healthy. Thus, there's no need to worry about shifting to a more affordable option.
Buy in Bulk
Another excellent way to reduce your pet's expenses is to buy in bulk. Many pet stores provide bulk discounts on food and other supplies. This can be a great way to save money if you have multiple pets. You can also check online retailers or pet supply stores for bulk discounts.
Keep Your Pet Healthy
A healthy pet is a happy pet. Thus, it's important to keep them healthy. The famous quote, "prevention is better than cure," doesn't just apply to us. Taking preventive measures that can result in fewer visits to the vet is always a smart move.
Keep your pet healthy by providing them with the nutritious foods and regular exercise they need. If you have an older pet, it is recommended to encourage them to get enough movements daily. Furthermore, you can consider creative ways to help them get some exercise. This includes creating a fun space with an obstacle course in your backyard.
Spay or Neuter Your Pet
Spaying or neutering your pet is one of the best ways to save money on your pet expenses. It can help to reduce the risk of certain health problems, and it can also help to reduce the number of unwanted pets. There are a number of low-cost spay/neuter clinics available, and many veterinarians offer discounts for spaying or neutering services.
Consider Pet Store Loyalty Clubs
There is a huge possibility that the pet store you always go to rewards loyalty. Feel free to ask the manager about it and sign up immediately. Also, being part of a loyalty club can provide you with discounts, sales, and other shop promotions that can help you save money while shopping.
Be Practical on Pet Medication Expenses
Many online websites can help you reduce the cost of your pet's medication. On these sites, you can find coupons, rebates, and price points that you can use to save money.
In addition, there might also be local pet shops in your area that sell your pet's medication for a lower price.
Shop Around For Pet Insurance
Pet insurance exists in most countries. It can protect your pet if something terrible happens. Furthermore, looking for pet insurance that is sold at a fair price is recommended. Doing so doesn't just lessen your expenses but is also better for your pet's health.
Be Your Pet's Trainer
Paying for a pet trainer can cost you money. Thus, why not consider being your pet's trainer instead? You can watch youtube videos and research more about it in order to boost your skill set and save money in the long run.
Plan Your Pet's Vaccination
You can save money if you are updated concerning your pet's vaccination schedule. In most cases, there are mobile vet clinics that several veterinary students run. They often offer you affordable vaccines and other vet services. By knowing your pet's vaccination schedule, you can avail of these opportunities to help lessen the costs.
Neglecting Dental Care is a Big No
Dental procedures on pets can cost a lot. Pets tend to have tools, chewable, or toothpaste designed to care for their dental health. Thus, it is recommended to invest in these products rather than suffer the expensive consequences of having poor dental health.
Find a Reasonable Priced Groomer
You might be going to an overpriced groomer over the years. If you want to save money, this is your sign to make that change. Ask recommendations from fellow pet owners where they go for pet grooming. Or, better yet, consider investing in a grooming kit and researching how you can groom your pet yourself.
DIY Pet Beds and Furniture
Pet beds and furniture sold in the market can be pretty expensive, so why not do it yourself? There are simple ways for you to get creative when it comes to this pet's needs. For example, you can flip over an old but sturdy chair and repurpose it into a pet bed.
Create Your Own Pet Clothing
Pet clothing is so cute to look at. However, did it ever cross your mind to create one for your loving pet? For example, you can repurpose an old shirt into an adorable outfit for your cat or dog.
Create Your Own Pet Toys
If you want to be practical, make some fun toys for your pets. This will show your creative side, and your wallet will thank you for it. Feel free to skip the fancy toys in the pet shop, although they can be very challenging to resist.
Check With Your Vet
Several pets tend to undergo emergency veterinary treatment in a year. Unfortunately, this usually involves having to spend a lot of money. Thus, it is wise to schedule your pet's regular checkup to avoid emergency care.
Lessen The Cost Of Pet Walkers/Sitters
If you have time to do it yourself, consider cutting back on the expenses when paying pet walkers/sitters. You can alter your schedule to make time for your pet. Consider waking up early to take them for a walk or ask your friends for a favor to babysit your pet for a while.
Don't Rely Too Much On Pet Day Care
Most of us consider a pet daycare an excellent place to help your pet interact with others. However, you can save more money if you do it yourself. For example, if you have a dog, you can bring him to the dog park and socialize with other animals.
DIY Pet Proofing
You can find many pet enclosures in the market. However, you don't have to buy one. Instead, be creative and use what you have to pet-proof your space. For example, you can utilize plastic bins to create a natural barrier for specific areas in your house.
To Sum It Up
Being a fur parent is one of the most rewarding and fulfilling roles. However, we can't ignore the fact that their living expenses are significant.
If you want to reduce the cost of your pet expenses, it is best to look for practical ways to allow you to do so. By following these tips, you can save money on your pet expenses and make sure that your furry friend is well-cared for without breaking the bank.