This is a guest post by freelance writer Jon Banks. Jon is a blog contributor who covers a wide range of topics related to time management and relaxation.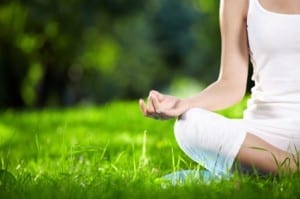 Being a single parent is, needless to say, incredibly hard work that makes it difficult to find time for yourself. However, without an occasional night off to simply enjoy your "me time," things can become incredibly tense and stressful. But what are some good ways to spend this occasional personal night? Here are ten ideas for peaceful and personal escapes.
1. Read A Book
It's one of the oldest and greatest ways to relax. Leave your own life behind for a few hours and get absorbed in a good story. This is a great way to entertain yourself and relax during a night off for yourself.
2. Do Some Writing
Alternatively, you can also escape by writing down a story of your own, or contributing to a journal, etc. Any sort of writing can be very therapeutic, and time flies when you get going.
3. Go To The Cinema
Very few things are as relaxing as going to the cinema alone. Of course, most people prefer to go with friends or families, but if you're just looking for some time to yourself finding a cozy seat with a drink and a snack and watching a film is incredibly peaceful.
4. Visit A Museum
If you'd rather take a more active approach, meandering through a museum can also be very personal and peaceful. Whether you're an amateur art critic, or simply someone who likes to walk through and observe, a museum is a great escape.
5. Go Shopping
Don't just go shopping – try out a store you've never looked at before. A peek at a site like Adam and Eve, for example, can strike a personal note that will be a pleasant break from your day-to-day life and shopping experience.
6. Get A Hotel Room
If you truly just need a bit of space and someone can watch the kids for a night, there's certainly no harm in getting a hotel room in town. A room, cozy bed, television and bathroom all to yourself can be very refreshing.
7. Go To A Spa
Perhaps the best possible way to relax is to make a spa appointment for your "me time." It's a bit more expensive than some other options, but often it's worth it if you need to relax.
8. Exercise
To blow off some steam, you might also want to do some intense exercise when looking for personal time. This is constructive, healthy, personal and, in its own way, relaxing.
9. Explore Your Talents
Another great way to spend personal time away from parenting is to explore an old hobby or talent. This might mean anything from painting a picture to playing an instrument. Whatever the case, doing something you're good at can provide a nice, personal boost.
10. People Watch
Finally, just as you can escape reality in a book or film, consider sitting in a café for some people-watching. This is a great way to simply "zone out" for a few hours and forget your worries.