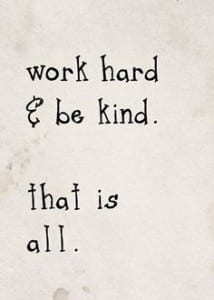 Happy Saturday!
One of my themed weekends is in full force. Last night we carved pumpkins and watched Casper the Friendly Ghost. Today we head out to get Halloween costumes and we'll possibly even go trick or treating tonight at a campground. I also managed to dig out a few Halloween picture books for us to read. And, we still have Coraline to watch. Now I am pondering what type of spooky food I want to create!
Good Posts From the Week
Andrew recently published  Broke? It Might not Be Your Fault. While this post had an interesting infographic, my favorite part was browsing the  comments and reading everyone's different viewpoints.
 Other Great Posts from the Week:
Other Places You Can Find Me:
Freelance Work
I have a ton of work I need to get done by Tuesday. I mean a whole lot of it. While this is obviously great news, it also means I am going to have some late nights this weekend. I am still at the day job and it still looks like there hasn't been much search for my replacement. I am trying to stick to my guns that Nov. 1 will be the longest I am willing to work.
The positive side is that since I am still working the day job I can save all my freelance money. I should be able to finish the E fund by the end of the month!! WhooHoo!
I am fully booked for the next few days but then the work drops off. While I am on track to meet my income goal I want to do better. I have quite a few slots to fill in the next weeks. So, I am keeping my eye out for lucrative writing jobs.
Here are the freelance  jobs I was able to come up with this week:
Marketing Blogger
Home Decor Writer
Bilingual Copywriter
B2B, Tech, Social Media Writer
Trivia Quiz Writer
Web Design Blogger
WordPress Blogger
Joomla/Wordpress/Web Design Blogger
Linux/Mac Writer
Relationships Blogger
Paleo Food Blogger
Yahoo NBA Contributor
Fashion Writer
Art Gallery Blogger
Aviation Training Blogger
Be sure to enter the cash giveaway for your chance to win $360, $200, or $100. Good luck! And, have an awesome weekend!