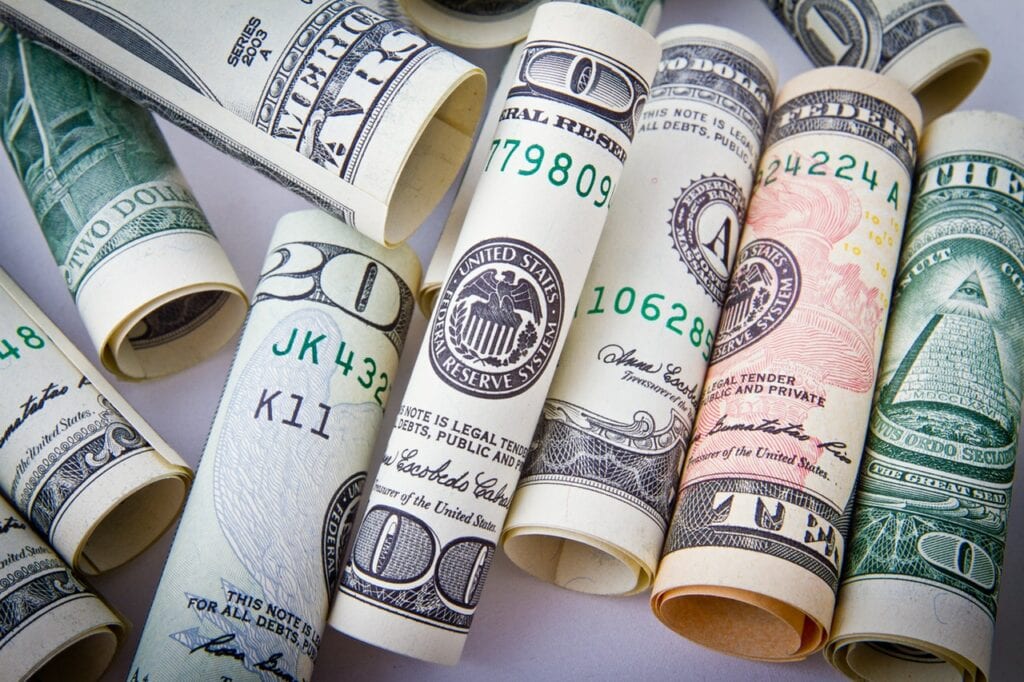 Passive income is all the craze these days. People are getting burnt out from work and looking for ways to earn real money without constantly having to offer up their time to do so. Time is the most valuable asset we have and its resources are limited.
The fact that you can earn money while you're sleeping, on vacation, or at the park with your kids makes the idea of having passive income very desirable. That being said, there is so much misinformation out there about how to truly obtain it.
We've talked about a few real ways to earn passive income in the past, but before you even consider making passive income an option, you have to realize these truths.
It takes time. Passive income doesn't always happen quickly. Sometimes it can take months or years.
You may have to do a ton of work upfront. Since passive income takes time to develop, you'll need to do quite a bit of work first before you can begin to reap the benefits.
You still have to do work to maintain it. Passive income doesn't mean you don't have to do any work at all once you've developed the income stream. Often times, you still have to maintain your income stream by doing active work every now and then. This could mean handling repairs on your rental property or promoting your products or services on an ongoing basis.
Those are the facts people tend to overlook when they're selling you the glamorous side of passive income. If you truly want to earn money this way though, it's important to view all ends of the spectrum so you can have realistic expectations and realize what it truly takes to get started.
If you're looking to build a solid source of passive income over the next few years, here are 4 things you'll really need.
An Idea That's Profitable and Scalable
First, you'll need an income idea that's truly profitable. For example, if you're trying to sell a product that can eventually generate passive income, you need to make sure there's a demand and a market for it which is why it's important to do your research first.
If you're looking to get into real estate, you want to make sure you can get a good return on your investment before you jump right in. Your income idea also needs to be scalable and that's crucial if you're looking to make it passive. Scalable income streams don't require as much time and money as active income streams meaning, you shouldn't be expected to dedicate all your time and energy to the work.
Let's take freelancing for example. Freelancing is a very active income stream because it relies on you working in order to get paid. You have a limited amount of time and energy so if you wanted to scale up by earning more or expanding your services, it would be pretty hard to do so on your own.
On the other hand, if you hired a team to help with certain tasks, you could scale up and boost your income while keeping your expenses under control. Scaleable tends to have the ability to grow your profits without much capital.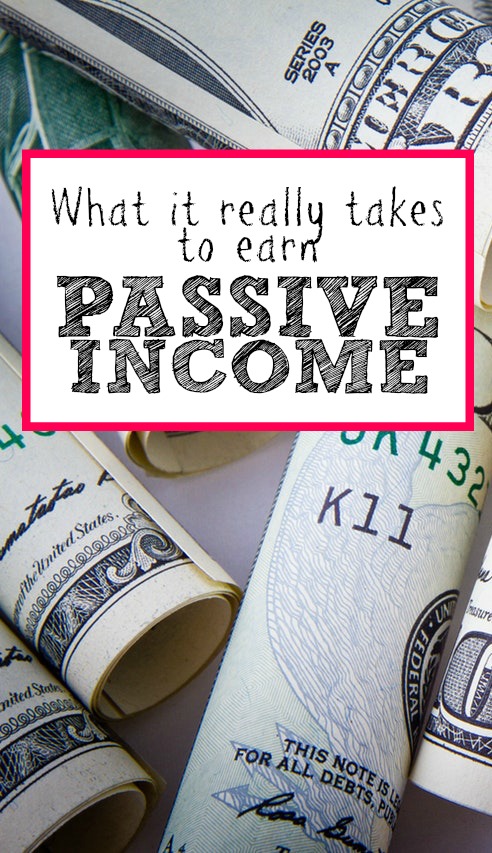 A Website (for a digital product or service)
If you're thinking about creating a digital product or service that you hope to make passive, you'll need a website or blog to help you promote it. With your own website, you can control the content surrounding what you're selling and you can build an email list and community to help keep the passive income flowing in.
Plus, starting your own self-hosted blog in the first place is a great way to start earning passive income. You can monetize your blog by doing a variety of things like display advertising, sponsored posts, affiliate marketing, and selling your products and services.
Making money with a blog is such a flexible option but it does take time to monetize your site and build up your traffic.
Money to Invest
This should be obvious, but you'll probably need some money to make an initial or ongoing investment if you want to build passive income. If you're looking to buy a rental property or a home to flip, you'll need a rather large investment but if you're just wanting to write an ebook, create a digital course, or start a blog, your investment will be smaller.
Nevertheless, don't shy away from spending a little money in order to establish a passive income stream. Once you determine how you want to build passive income, create a budget for your investment and start to set money aside.
Each year, I pay for hosting to keep my blog up and running and sometimes I even pay for marketing along with help from a virtual assistant. This is a necessary expense to keep profit flowing in from my blog each month.
A Plan B
Finally, make sure you have a backup plan as you may have to try out several different ideas in order to find a passive income stream that you like and can maintain. Sometimes it takes years to truly get the ball rolling with passive income so you'll want to have other options to consider as well. Plus, it's always goods to diversify your income and have money coming in from several different sources.
The average millionaire tends to have 7 streams of income, and I'm sure most of them are somewhat passive. If you diversify your passive income streams, you'll be able to increase your income and possibly even retire sooner.
Have you ever thought about creating passive streams of income? What do you need to have/do get started?
Related: 9 Online Passive Income Ideas