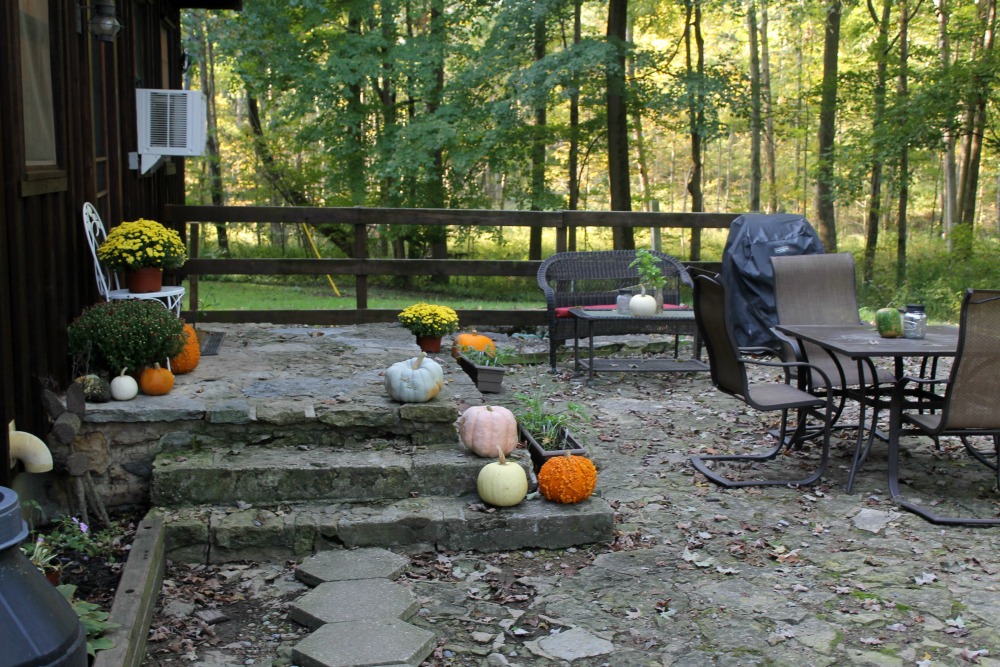 October. Already?
If you set goals at the beginning of the year you've officially got three months left to meet them. And if you're like me you've come to the realization that you're just not going to hit some of those. You live and you learn though, right?
This year I only set a few goals and I've been sharing my progress each quarter. Now that September is officially over it's time to check in on those. Here's what has and has not changed.
Pay $15,000 Extra on the Mortgage
I started off the year going really strong on this goal making significant headway in the first three months with an extra $5,700 in payments. And then……nothing.
I do have a reason though. When we bought our log cabin last summer it was definitely in a bit of 'fixer upper' condition. Our main concern was that there was log rot on some of the logs on both the house and the garage. Neither had been stained or sealed in quite some time. Also a lot of the chinking on the house was cracked and/or water damaged. Not good at all for a house made of wood.
So we got it fixed.
Only it cost twice as much to get it fixed as I had budgeted. (And I thought I was being generous in my budget numbers.) While the logs are fixed, stained sealed and it all should last more than our lifetime, it cost double of what I budgeted. (And I'm not talking chump change.)
In fact, paying for the house repairs wiped out almost all of our cash savings (besides our emergency fund.) Now I don't feel comfortable paying a bunch of extra on the mortgage until my savings is built back up.  So that's what I'm doing.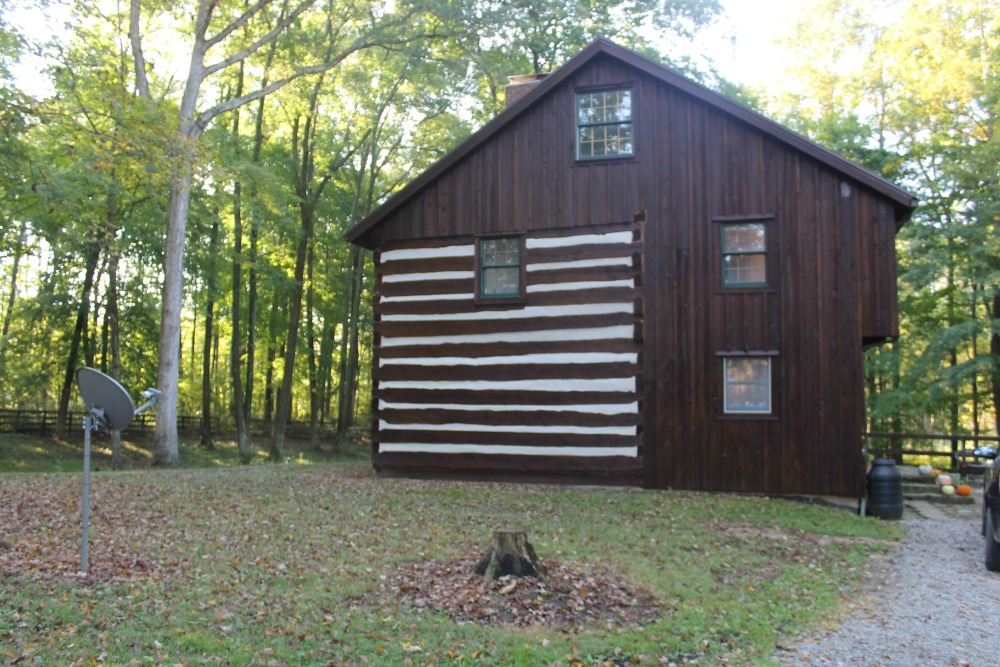 I still have a goal to pay off my mortgage in eight years or less and I'm still on track for that. I pinky promise, as soon as I'm comfortable with my savings I'll go back to the mortgage pay-off plan.
Grow 50% of My Own Food
This goals makes me smile. 😀
I didn't realize how ambitious this was when I set it. While we have grown a lot of our own food it definitely hasn't equated to 50%.
We had a large garden and preserved a lot of food, had meat chickens and turkeys, and laying hens. Since we didn't go as far as I thought in farm building we bought a hog off of a family member at the beginning of the year and have another on order.
Some progress for sure. Even though this goal won't be met this is a super fun hobby for the entire family.
Earn $90,000 for the Year
Now onto a goal that still has a glimmer of hope.
In January through September I've grossed $63,856.05 (breakdown of how I earn here.)
To meet the goal I need to earn a combined $26,143.95 in these last three months. It's a bit of a stretch but possible.
Remove All Wallpaper and Paint
Boom. One goal has been completed. (One out of four – thank goodness!)
After much hard work and sore fingers I can officially say that this house is now wallpaper free. To not have to look at wallpaper from 80's and 90's makes my heart feel good.
I've now painted almost the entire house to boot. I'm currently working on the kitchen and then the entire downstairs will have been painted. Upstairs I only have my bedroom and eventually the kids' bathroom to go.
Here are some of the before and after pics:
Dining Room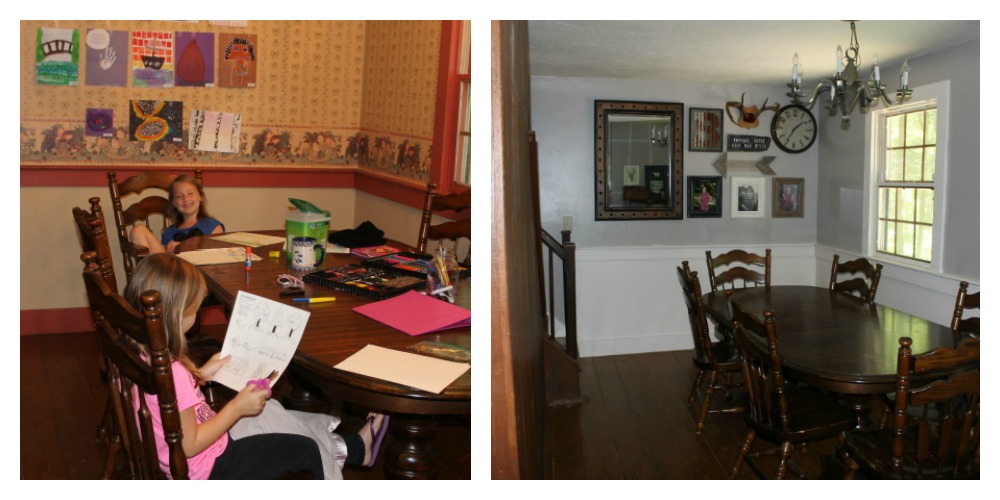 Office/Bonus Room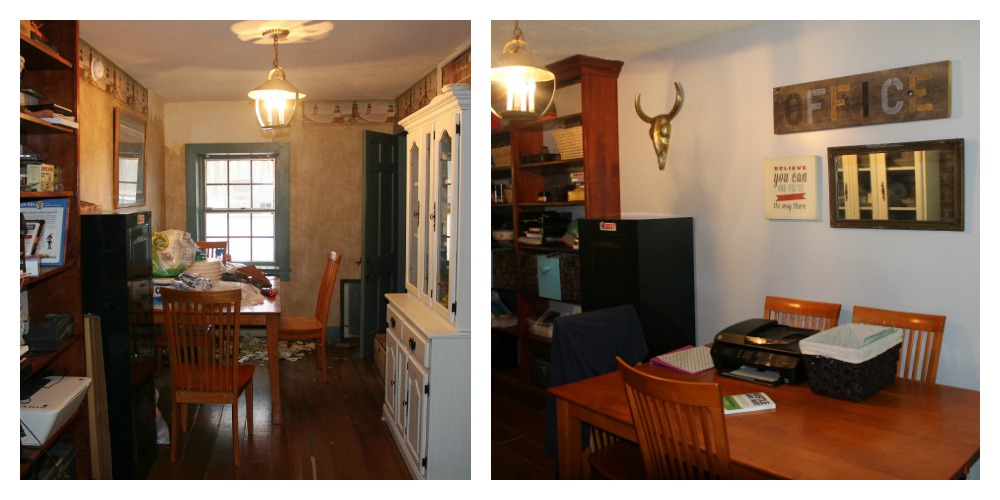 Master Bath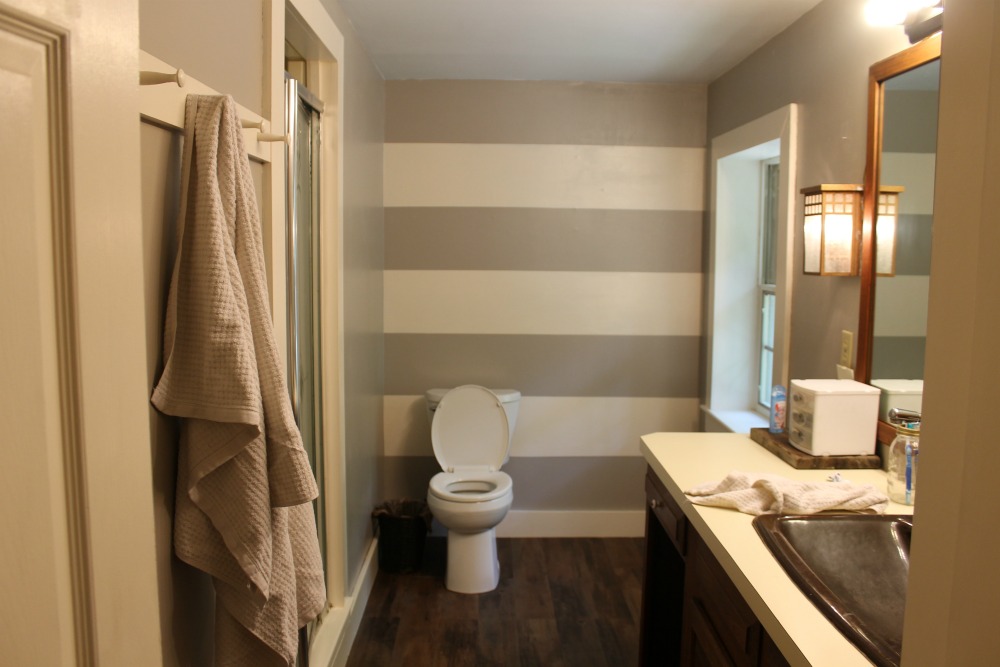 That's it so far. Hopefully I'll make some better progress over the next quarter.
How are your goals going?