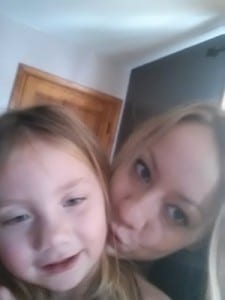 At one point or another (or, perhaps, very often) we compare ourselves to other people.
People who earn more money, who we think are more successful, who are better looking, or who seemingly have a perfect life. Then we talk down to ourselves wondering why we aren't like them. Why our lives didn't turn out perfect.
It's stupid.
My Self-Comparisons
When I was married I was always envious of those women who seemed to have the perfect partner. Someone who was on the same path as they were and supported them in all they did.
Then when I got divorced I was envious of people who kept their marriages together. Women who seemed liked super moms with their supermen husband. But the funny thing was, the people I was jealous of were the people I read about online. I didn't know anyone personally who had a superior marriage with perfect kids, a perfect house, and a perfect life.
And, that's simply because perfect doesn't exist.
What you read online whether it be blogs, Facebook, or some other form of social media are only half truths. You only get a peek into someone's life – usually just the best part of someone's life while all the struggles, fights, and compromises are left out.
So here I was, depressed because I got divorced, not because I made a mistake in getting divorced but because now no one would ever think I was perfect.
Divorce isn't the only self-comparison I've made. I've also been envious of those who seem to have the perfect career, who earn tons of money, who have a nice house, and more.
Get Over It
Making negative self-comparisons is self-abuse.
You constantly want what somebody else has without fully understanding their life. Most likely if you knew the full extent of their story there's no way in hell you'd want to trade places with them.
I feel like I've finally come to terms and fully accepted the fact that I'm not perfect and I'm good with that. I have it so much better than a lot of other people. When I don't like something about my life I change it.
Over the past few months I've made a conscious effort to stop comparing myself to others. When someone else is doing awesome I think "good for them" instead of letting it get to me.
And since I've stopped making so many self-comparisons I've felt so much better about my life. I feel content. Happy with what I have and happy every day I wake up.
It's hard to stop comparing yourself to other people but it can be done. And, it will make you a much happier person. Here are the things I've done to stop comparing myself to other people.
Make Goals
You know when you get super jealous of someone else's success? Well the thing is, you're probably just as capable as they are, so why hate on them?
Instead of letting someone else's success trigger jealousy I've been using it to motivate me. I am a firm believer that pretty much anyone can do anything they want to do. They just have to do it.
So I set my goals and I use other people as motivation. I don't care if I'm not at the same level as them. I'm willing to put in the work and if I don't, then that's my fault.
The next time you get jealous or start comparing your success to someone else's don't. It's not a competition. Just find what you like in that person and try to emulate it, let it motivate you.
Delete Your Facebook, Spend Less Time Online
I've noticed something. The more time I spend reading blogs the more I lose my voice. I start writing about what other people are writing instead of what I really care about. I think this boils down to subconsciously trying to fit in.
Now don't get me wrong, I still enjoy reading other peoples blogs but I do it on a lower scale.
The same goes for Facebook. Generally speaking there are three groups of people on Facebook. The first group are the ones who only post positive things about their life – vacations, new houses, new cars, etc.
The second group bitch and complain about everything. They have a headache, their boyfriend is a loser, their job sucks, people on welfare are worthless, etc.
Then there are third group (like I was) who just sit back and read all of the status updates people are posting. Toxic.
I deleted my personal Facebook Page months ago and I'm so happy that I did. I can't tell you enough that I don't miss Facebook One. Single. Bit.
Celebrate The Success of Others
If you're constantly comparing yourself to a specific person one great way to stop is to celebrate their success. I know this can be hard. But by saying "good for them" instead of wishing bad thoughts on them or beating up on yourself, you'll feel a lot better.
Seriously. Try it.
The next time you compare yourself to someone and get jealous accept that they are doing great – not that you are doing bad. And, that you're just as capable as they are if you are willing to put in the work.
It takes less energy to be happy for someone than it does to hate on them or yourself, AND it will make you feel so much better.
Count Your Blessings
There are things you have in your life than no one else will ever have. You are unique. Take advantage of that. As corny as it sounds there's never going to be someone exactly like you.
Count your good qualities, the amazing people you have in your life, and think about why other people would envy you. I bet there are more reasons than you think.
Be You – Who Cares What Other People Think?
If you're happy with your life and the people in it do you really care what other people think?
Cut the drama out of your life. Surround yourself with supportive people. Do something for you. Build your self-confidence.
Just try it. Because you will seriously feel so much better when you stop trying to be someone you're not.