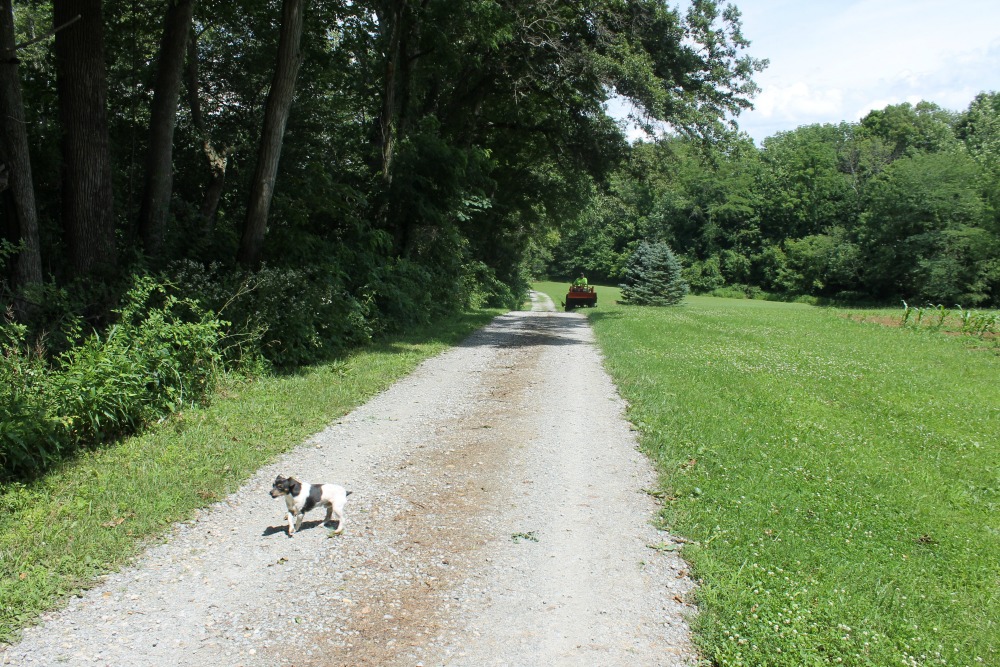 Now that the second quarter of the year is officially over (can you believe it?!) it means that it's time to check in and do a goals update.
To keep myself focused I only set four goals for the entire year. Here's how they're working out. (With lots of pictures.)
Pay $15,000 Extra on the Mortgage
One of my larger financial goals is to pay off my mortgage in eight years or less. We've made really good progress considering we've only had our mortgage one year. But for the second quarter I didn't make any additional payments on the principal.
Still at $5,700 on this one.
Instead I've been putting every extra dollar I can into savings to pay for the last major repair we have to make to this home.
We're having the logs on the house and garage completely repaired and refinished. After that the only thing we should have to do in our lifetimes is have the clear coat spot checked every fifteen years.
This is all happening at the end of August and ended up being WAY more costly than I had initially thought. Luckily, I've put a lot of our "extra" money into savings over the past year so we can cover it in cash.
Growing My Own Food

I had initially set the goal of growing 50% of my own food………………And that is not going to happen.
I must've been feeling super ambitious when I set that goal 🙂
While I'm not going to produce half of my own food we are making progress. We butchered ten meat chickens last quarter and have the garden going.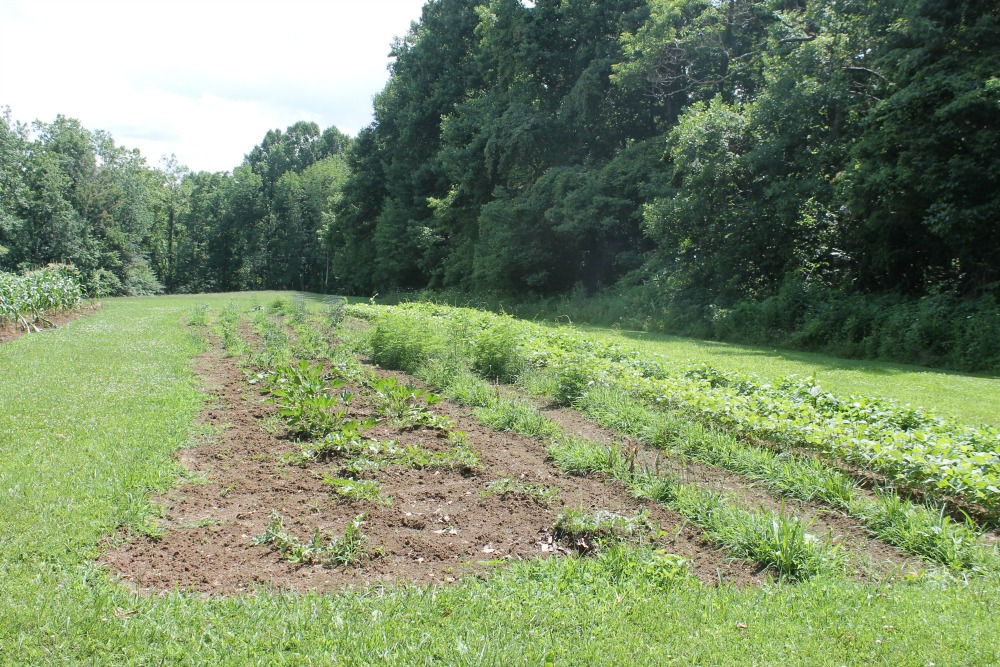 We were also planning on butchering turkeys but I think Jamie has become so attached to them that I'm not sure it's going to happen. He sits outside every evening just watching them.
We're also down to only four turkeys thanks to raccoons eating a couple for lunch in addition to several of our chickens. Luckily, the young chickens we got just started laying so they're making up for the four older ones that were lost to raccoons over the past month.
We also unexpectedly ended up with a semi-aggressive rooster who never stops crowing.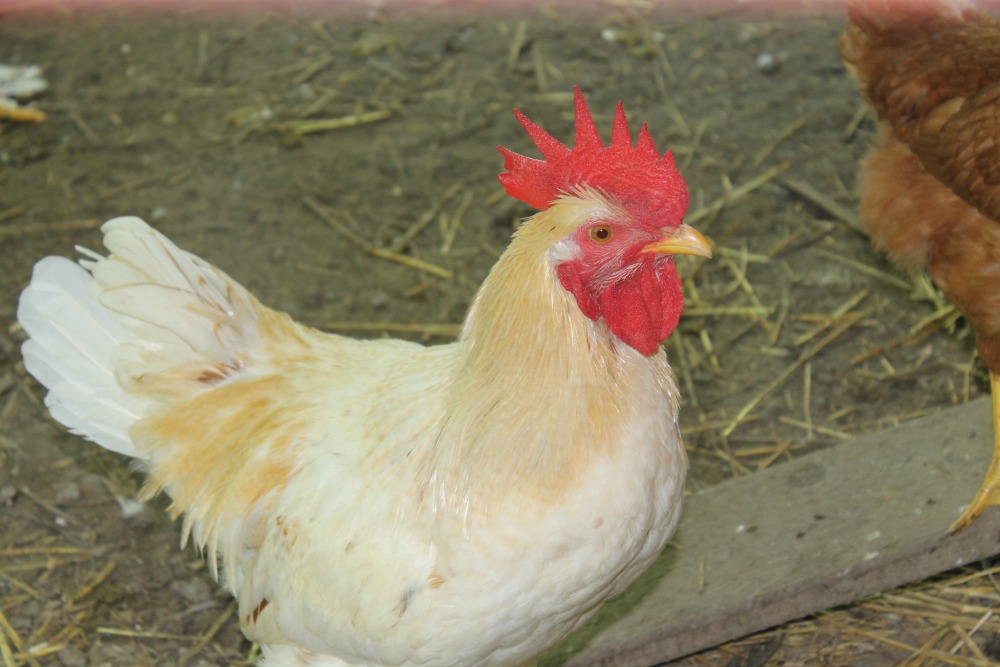 All of the other animals are doing just fine and my farm girls help me manage them all.
Earn $90,000
At my current pace I should hit this one. At the close of the second quarter I'm at $41,661.77
If everything goes as projected I may end up slightly better than this. Either way I'm completely grateful 🙂
Removing All Wallpaper and Painting
On the last update I was only about 10% on my wallpaper removal goal. But now? I'm almost done!!!!
Can you believe it? I've turned into a wallpaper removal pro. It turns out I started with the hardest room in the house so everything else has been easy in comparison.
All I have left to do is finish removing wallpaper in the upstairs hallway that is connected to the dining room and of course, repair the walls and paint.
I have got more done in the past three months than I have in the past year! It's crazy to look back and see what I've done but here's a bit of it:
The "office" before: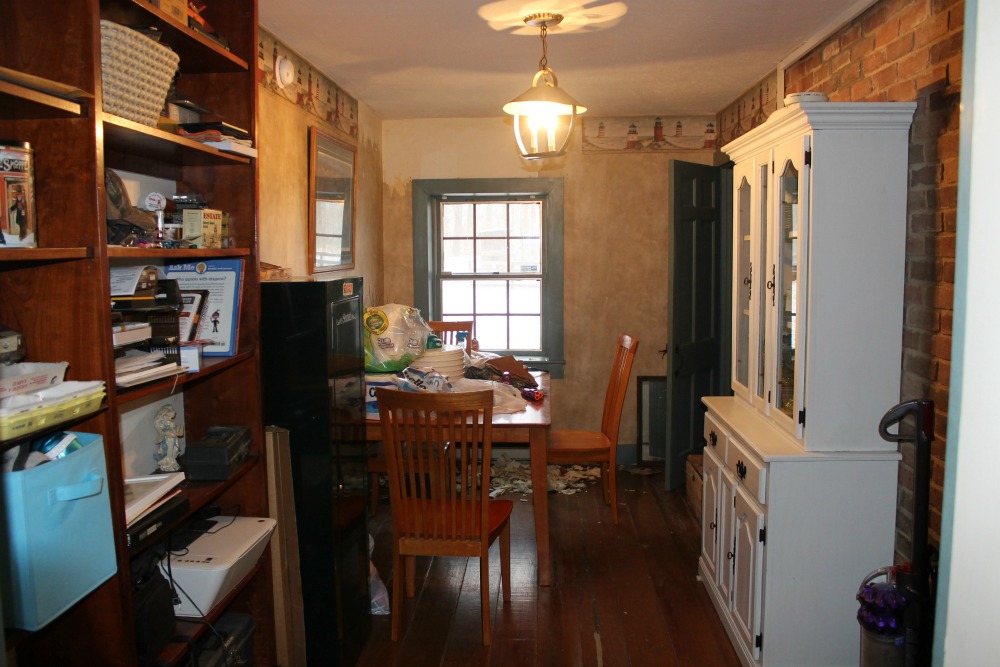 The office after it was stripped of wallpaper and painted: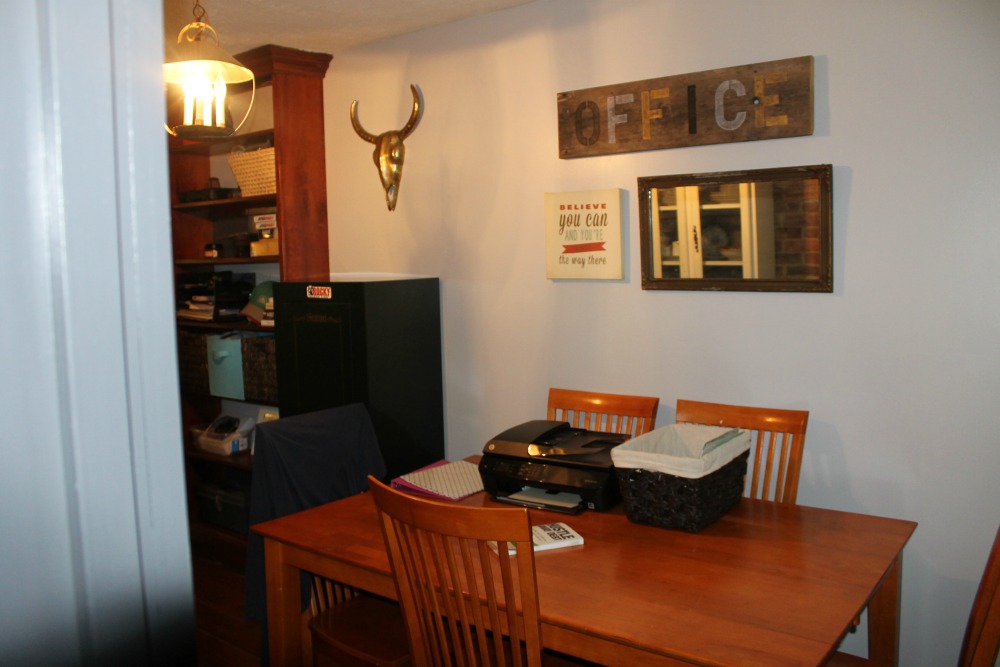 The powder room attached to the office also got stripped of wallpaper and painted. It's very small so this was the best pic I could get: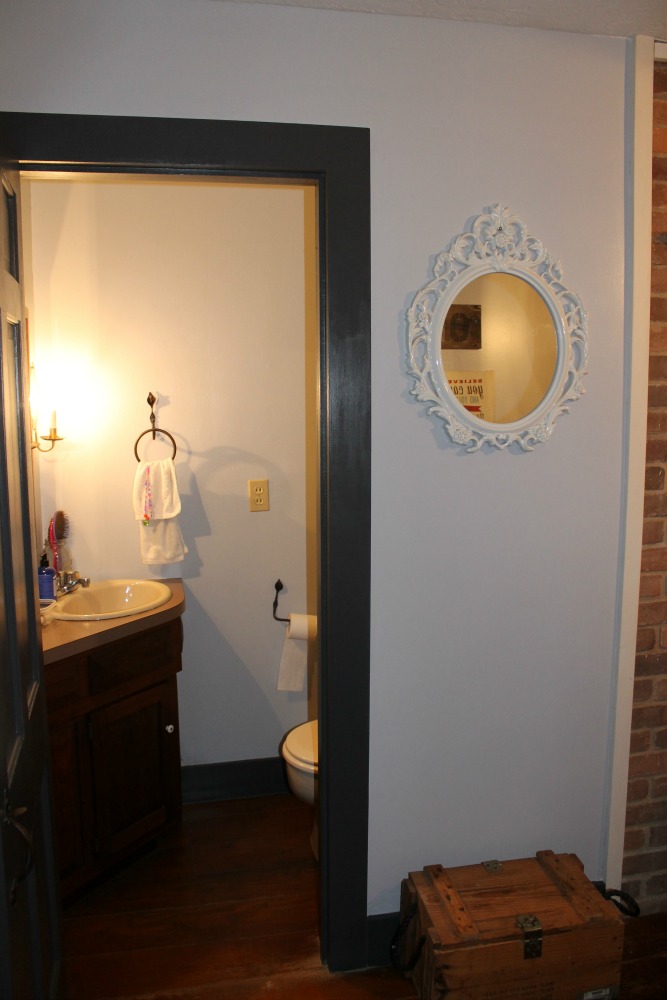 I stripped the master bathroom of three types of wallpaper, painted and put down a vinyl plank floor. I wish I had a before pic of this room but honestly, it was so nasty that I was embarrassed to take a before pic.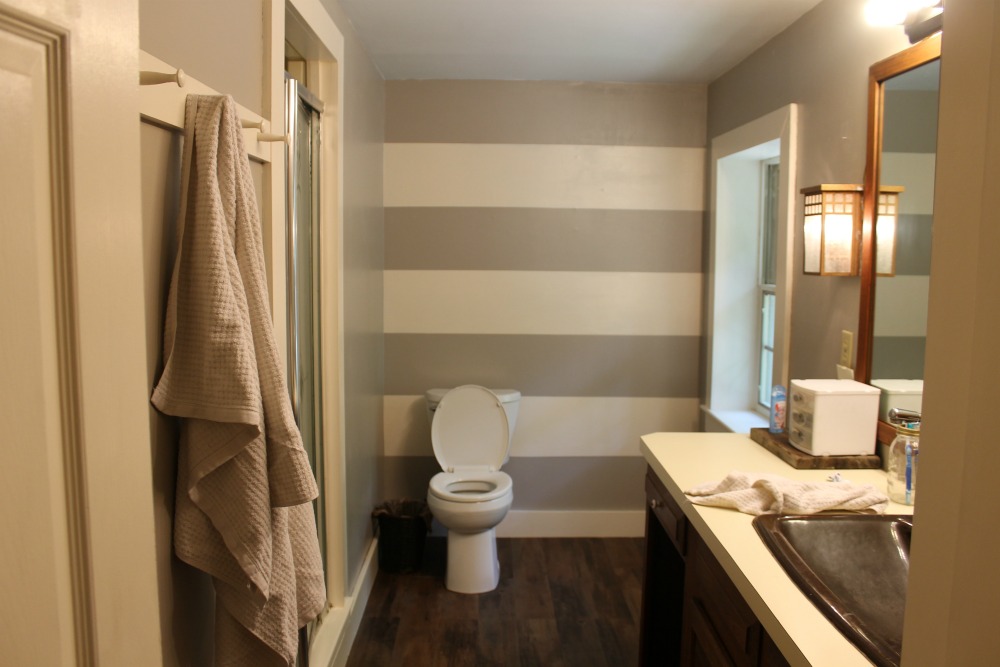 I also finished taking down the creepy Victorian baby doll wall border in Ava's room and painted it the pink color she had picked out……a year ago. (You can see a glimpse of her room here. And here is a picture of my other daughter's room.)
I fixed the kids' bathroom too. We had previously never used the girls' bathroom due to plumbing issues, three different trim colors and an overall "yuck" factor.
While I plan on giving their bathroom a makeover down the road for now I just painted all the trim the same color, fixed the plumbing (okay, Jamie fixed the plumbing), scrubbed and replaced the toilet.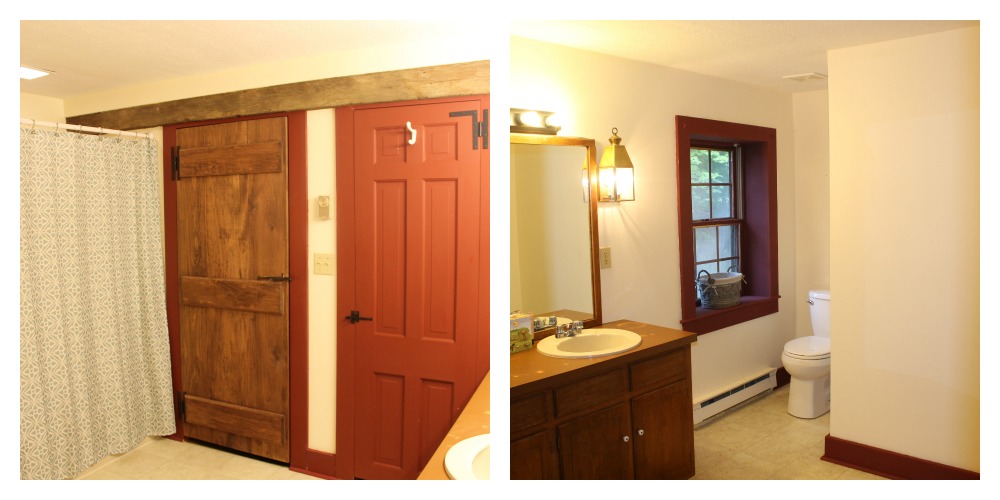 My current project is the dining room/upstairs hallway. I almost have the wallpaper down. Next I have to repair the walls, primer and then paint. The trim will be white and the walls will be Greige.
Here's the current before/in progress pics.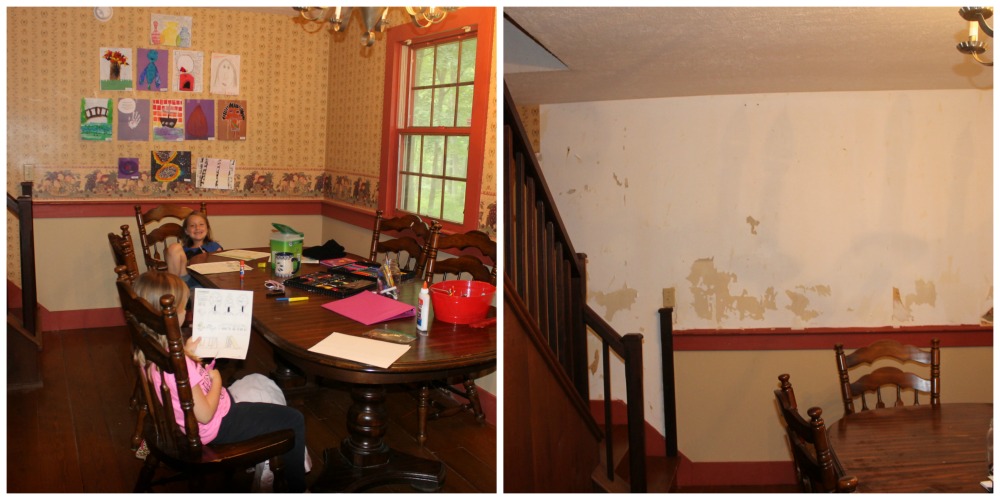 I have a lot done but still a lot to keep me busy. Being forever finished with stripping wallpaper has me pumped!
Are your goals still going strong? Have you changed any of them like I have?