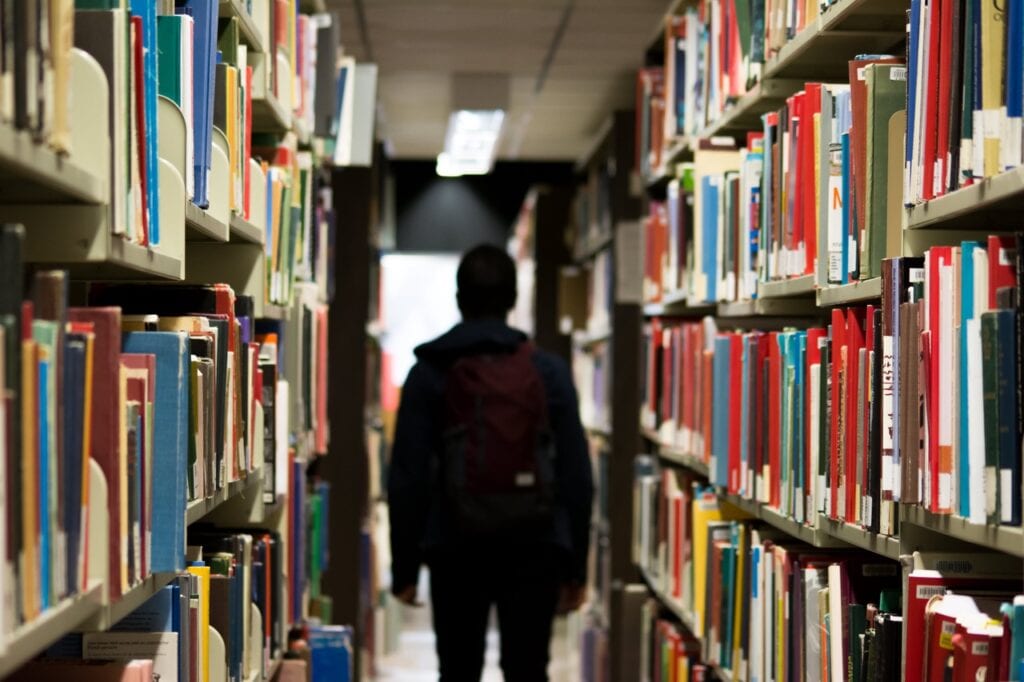 The following is a guest post from Laur Davidson
If you've recently graduated from college, you may be overwhelmed with your "real world" responsibilities.  This is particularly true if you are facing a mountain of student loan debt and are panicked about the thought of receiving that first student loan bill in the mail.  It can be scary knowing that you will soon be paying off your student loans, on top of rent, bills and other expenses — but it is doable.  The key is to coming up with a game plan, and sticking to it.
Making a list of what you need to do in order to pay off your student loans can help you feel in control of the situation.  It can also help you understand the scope of your debt, and know that it is possible to pay off your loans by making smart choices.  Read on to learn how you can priorities your student loan debt — and pay it off as soon as possible.
Step One: Find a Job in a Low Cost Area
The first — and perhaps most important — step in paying off your student loans is finding a job that pays well enough to allow you to make those payments.  Ideally, your first job out of college will pay well enough for you to pay your minimum student loan payments comfortably — and will be in a low cost area, so that your housing payments are not eating up your budget. The best way to alleviate any concerns is to secure a nice income. However, if you can't secure a high income, there are still a few ways to budget with this in mind, but this gets much easier in a low cost area.
It can be tempting to look towards big cities after graduation.  After all, living in New York or Los Angeles sounds pretty exciting! But paying more than half of your salary in rent will make it next to impossible to pay off your student loans, let alone save for your future — or eat anything other than ramen noodles.  So when you are searching for your first job, be realistic. Look for jobs in areas with a lower cost of living and with decent pay.  That will make it far easier for you to pay off your student loans — and possibly even put a little extra each month towards your payments.
Step Two: Look for Repayment Assistance
Next, if you are debating between job offers, look at the benefits packages.  Does one company offer student loan repayment benefits? If so, consider taking that job offer.  Typically, the repayment amount is fairly low — perhaps $100 or $200 per month.  Yet that amount, added to your minimum monthly student loan payment, can really add up over time and help shave thousands of dollars or years off of your student loans.  If your current employer doesn't offer student loan benefits, ask the human resources department about the possibility.
Step Three: Consider Repayment Plans
If you are having trouble making ends meet, look into different repayment plans.  The United States Department of Education offers a number of repayment options for federal student loans, including income-driven repayment plans.  These programs cap your monthly student loan payment at a percentage of your monthly discretionary income (from 10 to 20 percent), and extend your loan term from 10 years to either 20 or 25 years.  After the loan term is up, the balance of your loan is forgiven.
You will owe taxes on any amount that is forgiven, which can make this an expensive option.  However, if you work in the public sector, then you may be eligible for the Public Service Loan Forgiveness program in addition to the income-driven repayment plan.  If you make 120 payments, the balance of your student loans will be forgiven, and you won't owe taxes on the balance. Forgiveness sounds like it's too good to be true. Some scam companies take advantage of that, so be careful!
If you have private student loans, there are fewer repayment options available.  However, lenders do not want you to go into default, so if you are having trouble making your payments, it makes sense to contact your lender to see if they offer any payment programs or modifications that may help you make your monthly payments. Another option for borrowers with establish credit and income is to refinance their student loans. If approved, some people can lock in a lower interest rate, reducing the cost of the loan down the road.
Step Four:  Make Extra Payments
If you are financially able to do so, consider adding in some extra cash each month towards your student loans.  Even a small amount — like $25, $50 or $100 — can help you pay off your balance more quickly, and can save you hundreds or thousands of dollars on your student loans.  It may not be an option for you directly after graduation, but if you can swing it after you have been working a few years, it can be a huge help in paying down your loans and getting out of debt.
By Laur Davidson, a recent graduate from the University of Pennsylvania. As she transitions into the "real world" she is looking to use freelance writing as a way to make extra money to pay down her student loan debt.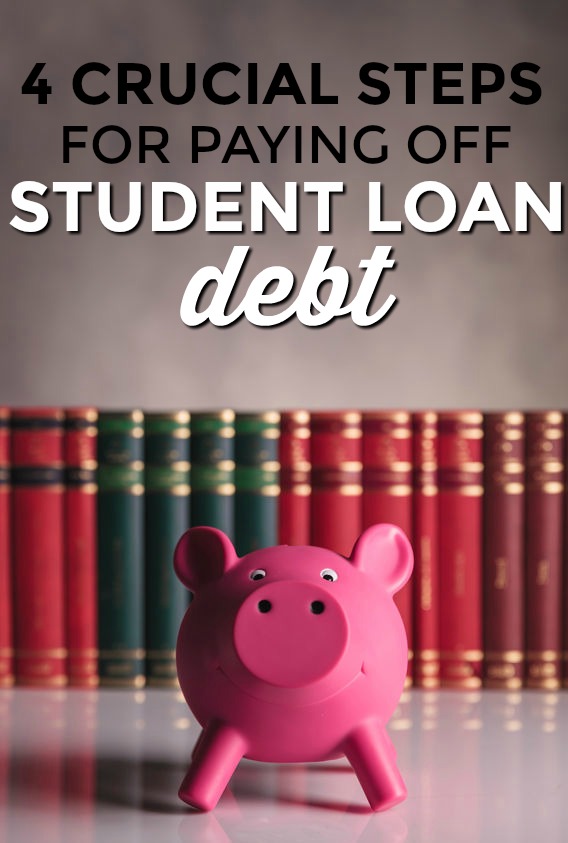 Photo Credit: feedough