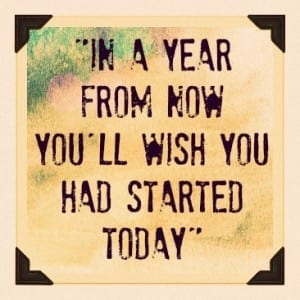 You have thousands of ideas racing through your head. You want to start side a business but you have so many ideas you don't know which one to pick. And, on top of all that confusion you're a bit scared to get started. You don't like people judging you and your work but you also know that criticism is inevitable once you put yourself out there.
I know you sometimes feel like this because I do, too.
It's kind of scary to put your thoughts out there for the whole world to see. To lay your ideas out on the table for others to judge and pick apart. To put your everything into a business that might fail. You are your biggest obstacle to business success.
The problem is you really only have two choices. Do it or regret it.
You're Scared
One of my biggest hurdles to jump in the world of online business was that I was scared to be criticized. When I first started getting comments on this blog I almost didn't want to read them because I thought it would be someone telling me how stupid or wrong I was.
When I first started trying to find freelance jobs I was also scared of the rejection. It stung when I was told no or wasn't the right fit. It was almost enough to stop me dead in my tracks.
I also knew that being scared, or fearing rejection, was the first and most important obstacle that I'd have to overcome. I wanted to eventually quit my job and I knew that many, many other people were making money online through blogging and writing. I knew that if other, regular folks like me were doing it that I could do it too.
The only barrier to getting started with an online business is you. It's okay to be scared. It's okay to not like being rejected. It's not okay to let those fears stand in the way of you doing something that you really care about.
You're Inexperienced
Coming from the queen of inexperience, no college degree, no special education – just a little ambition and a couple hours of free time a night, I know that if I can do something so can you.
Inexperience never got in my way of blogging. It's a kind of learn as you go type of thing. I mean after all, you don't see people getting a four year degree to learn how to blog.
However, inexperience did bother me in the world of freelance writing. At times I wished that I would've gotten a Strategic Communication Management degree so that I would be prepared for this field. Writing is such a competitive field and here I was an insurance agent with a high school diploma – how would I compete with all these writers with four year degrees?
I decided to try it out anyway. I had gotten a couple compliments on my "writing style" from blog readers and that made me think – maybe, just maybe I can earn money writing. And, once I get an idea in my head it pretty much stays there so I did my research.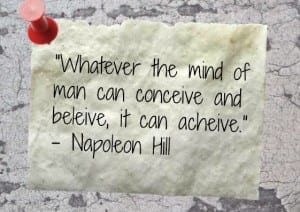 I discovered Carol Tice, a six figure earning freelance writer who writes for numerous high profile publications, who had no college degree. She had to start from somewhere too. I thought surely if she could work her way up to six figures per year that I could do it, too.
And, so I began. With time I started to write better and understand my client's websites a little better so that I could provide them useful, quality posts. Now in the past few weeks I have actually had people coming to me asking me to write for them instead of vice versa.
You Don't Know Where to Start
Now that I've overcome the inexperience and fear, my biggest setback is wanting to do too much. I have so many ideas floating around in my head at any given point of time that it's sometimes hard for me to sort them out.
That's okay though. I've come up with a little strategy.
You've got to set up building blocks. The first thing I did was start this blog. Through this blog I formed friendships with others and got my name out there. When I applied for writing jobs I always linked back to my blog. I've also had a few clients find me directly through Single Moms Income.
Without this blog I don't think I would've gotten many writing jobs. I also don't think I would've purchased Defeat Our Debt or made my recent blogging goals.
The friendships I've made through this blog kind of fuel my fire to venture out and try other things. Right now I need to concentrate on earning my minimum $2,000 per month to get by. This means focusing on writing and this blog.
With time though I'll be able to venture out and focus more on developing other websites. I keep the ideas fresh in my mind and execute as I see fit. I may not be able to tackle all of my ideas now but eventually I will.
Start Now
One of my absolute favorite quotes is "In a year from now you'll wish you had started today." That couldn't be any truer. In my experience it takes almost a year for my ideas to actually pan out. If I hadn't started this blog nearly a year ago then I'd still be sitting in an office bored out of my mind and fighting off sleep.
Even if you take a small step in the right direction it's still a step. If something has been on your mind and you feel like you need to execute, do it today. In a year from now you'll be glad you did.
What's holding you back from taking the first step on your big idea?
Thanks to the following carnivals for including my submissions this week Carnival of MoneyPros hosted by Dumb Passive Income, Yakezie Carnival hosted by One Cent At A Time, Finance Carnival For Young Adults hosted by Financial Nerd, Lifestyle Carnival hosted by Drop The Cookies, Carnival of Financial Independence hosted by Frugal Rules, Carnival of Money hosted by House With The View, Carnival of Financial Planning hosted by Planting Our Pennies, Festival of Frugality hosted by Financial Nerd,Earn More Spend Less hosted by Student Loan Sherpa