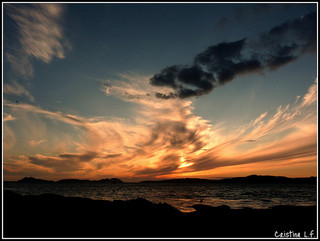 Can you believe that we are nearing the end of March already? I sure can't! March has been pretty decent to me.
Online Income
I still haven't hit my $300 mark, but I have turned down quite a few opportunities to make money online. I don't want to start out by accepting less than I feel that I or this blog is worth. I will stick to my guns and gut feelings!
However, I do have a few good opportunities in the works, now I am just waiting to see how those pan out. Also, you can now find me contributing to Fat Wallet. My first post – Ten Ideas for a Fabulously Frugal Easter – Check it Out 😉
Divorce Drama Update
The ex's new girlfriend just got kicked out of rehab for failing a drug test. He seemed very upset about it and claims that he is done with her. I believe that he will stop seeing her just for the fact that he didn't try to hide her getting kicked out of rehab from me. Apparently he has moved on quick, he already has girl number 2 lined up.
I am just thankful he is done with girl number 1. I could hardly stand the fact that my kids might have ended up being exposed to a heroin addict.
Other than that we have been very civil, actually pretty friendly.
Starting a Blog
In a few short months this blog has given me light to new opportunities and a platform to share my feelings and thoughts and connect with like-minded people. It has been great. If you ever need any help getting a blog set up or just don't know where to start I recommend reading Jeremy's Guide to Starting a Blog.
He has been one of the most helpful bloggers to me. Not just with this blog but also with my first. He has walked me through several technicalities I have experienced. He definitely knows what he is doing!
Great Posts from the Past Week
Who is the Best IRA Provider When You Don't Have Much Money to Open an Account? @ My Money Design. This post actually stemmed from a comment I had left last week. So, if you are like me and itching to open a retirement account but don't have much money then bookmark this post. I would consider MMD an expert in the IRA field and I definitely trust his advice.
I Hate Walmart: My High Cost to Get Low Prices @ Club Thrfty. I love this post because I hate Walmart as well!! Holly lays out all the reasons why sometimes spending a little more money is worth avoiding Walmart.
How to Make an Adult Allowance @ The Happy Homeowner. I usually give myself an allowance, or "fun money" as I call it. Now that money has gotten tight I have decided to scale this way back but I do think that it is important for to give yourself guilt free spending money.
Decisions that have Saved us $54,000 in the Past Two Years @ Shopaholic Savers It's amazing how small decisions and sacrifices really add up. A lot of things on this list are things that I try to do.
Etrade Review: Breakdown of Etrade @Modest Money Jeremy gives a very helpful review of Etrade. If you are thinking of using this service you might want to check out this post.
Have a great weekend!