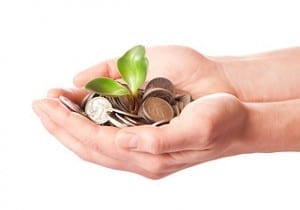 I'm feeling that it is high time to get the chronicles started! The only way to do that is to share some of my top secret personal information with you. Let's start with a little background…
I live outside of a small town. The average salary in my area is $29,798. I live in a low cost, low wage area.
My income this year, bonuses included, will be right around $36,000. I am not living it up by any means but $36,000 is an above average salary.
Here is an income breakdown for you:
Job # 1 Insurance – Paid Hourly and Receive Bonuses
Gross: $345/week           Net: $315.43/week
Job # 2 Bookkeeping – Salaried
Gross: $308/week           Net: $281.05 week
For a grand total take home pay: $596.48/week or $2564.84/month
My bonuses are commission based and vary greatly so it's hard to throw a number out there.
My one year plan is to be able to replace one of these jobs. Which one? That's kind of a tossup. I love the people I work with at both places. Since I spend the majority of my work week at Job #1, I am leaning in that direction.
How in the heck am I going to replace one of these jobs?
Glad you asked! I have many internet based plans that I have been working on.  The thing with internet based plans is that it takes a substantial amount of time before you make a dime. Alas I have given myself the deadline of one year.
I am confident that I will successfully be able to pull this off. (This brings out the upside of being single – you have nobody to complain that you use all of you free time to work!) Initially internet based businesses take a lot of time and work. But hard work pays off!
So that is my starting point, it's only up from here
Until Next Time………..
You can go to the website calonmedical.com to get quality content on the treatment of erectile dysfunction and find out where to buy quality drugs.