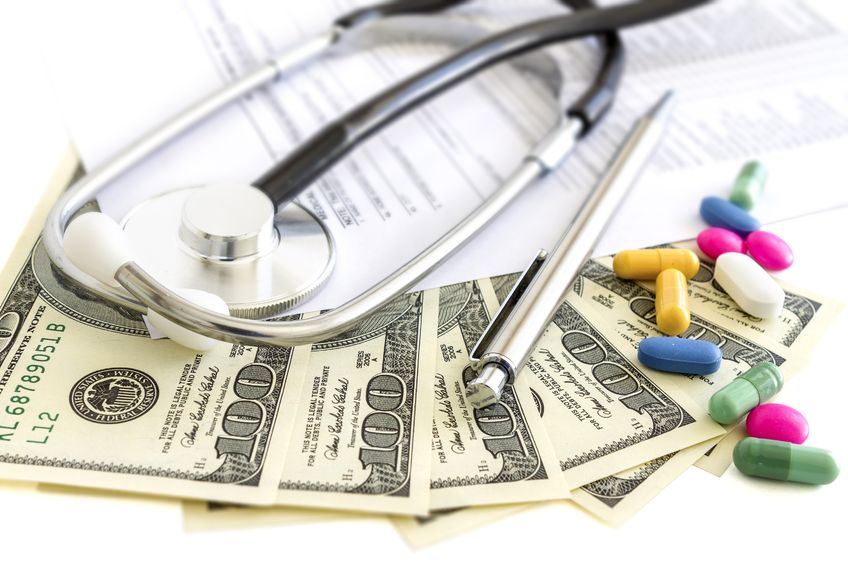 When I first had my son, I was pretty young and didn't have any job prospects lined up. The good thing about my situation was that I was eager to work and had the opportunity to pursue whatever career field I wanted to earn an income.
I know it sounds backwards because most people associate becoming a parent with having to sacrifice and give up all your dreams but I never saw it that way and my son actually motivated me to work even harder and pursue jobs that paid me well.
My mom mentioned that I could go to school to become a medical biller and coder and it wouldn't take much time at all to learn and master the craft.
Medical billing and coding workers work in the healthcare field and are in charge of coding specific medical duties and processing patient data like treatment records and insurance information. Medical coding is actually different from medical billing, but the two are often grouped together as one job title. Whether it's a coding or billing position, the main requirement generally involves having technical knowledge of the software system required to do the job.
I was definitely interested and looked into some training programs but didn't go through with it in the end and chose a different path.
Within recent years, medical billing and coding has been associated with many scams and the Federal Trade Commission actually had to launch an investigation in an attempt to get to the bottom of some of the scams and hold certain companies responsible.
It's really a shame, but as a short answer to the popular question "Is medical billing and coding a scam?" my simple answer is no it's not. Unfortunately, it's a popular profession that scammers tend to target so it makes it extremely difficult for people who are interested in earning an honest and legitimate income.
If you're still interested in medical billing or coding as a way to earn part-time income, it is still worth exploring in my opinion. You will just need to learn how to weed through some of these common industry scam tactics:
It Sounds Too Good to Be True
It should be obvious these days that every piece of information or advertisement on the internet is not true. While the internet is still seen as a reliable source of information overall, literally anyone can create a website and post anything they want online.
On the bright side, it's becoming easier and easier to spot scammers because they all use similar language and promise similar things. So if it sounds too good be true, it should definitely raise a red flag for you. Here are some popular phrases medical billing and coding scammers use:
"Earn $$$ helping doctors"
"No experience or training required"
"Get certified in 30 days!"
"Make a full-time income with no experience required"
"$25-$40/hr potential"
Medical billing and coding jobs are actually in high demand and according to the Bureau of Labor Statistics, a medical coder can make $16.42/hr on average for an annual salary of $34,160.
When in doubt and someone is promising you that you'll make an extremely large amount of money by doing a specific job, always double check with the Bureau of Labor Statistics to view a realistic salary that you can expect.
They Guarantee You That You'll Be Working from Home Right Off the Bat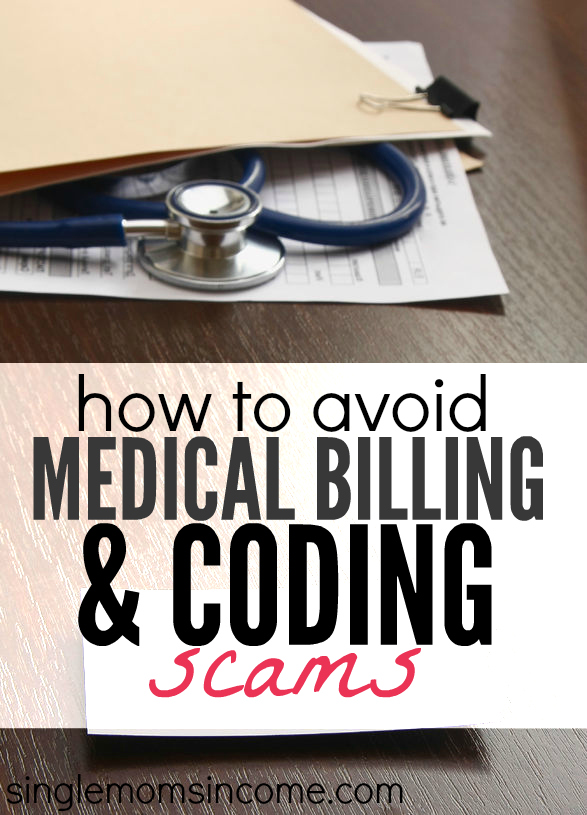 Most advertisers will have you hooked with the 'work at home' part of the deal. While some medical billers and coders can actually work from home some do not and a doctor or medical office is not going to hire someone in this field with absolutely no experience.
Medical billing and coding is a crucial part of the healthcare reimbursement process. Medical billers deal with private patient information like social security numbers and detailed medical histories so it's highly unlikely that someone with no experience or references would be able to work from their home with this type of private information.
The medical billers who do work from home often have several years of experience under their belt.
While you don't need a college degree to get into this field, you need some sort of training or skillset to be able to find legitimate work and the same goes for any type of work-from-home job.
If it were so easy to work from home and earn a great income in 30 days or less with no training or skills, then we all would be doing it, but that's simply not the case.
All Certificates Are Not Equal
Becoming certified for medical billing and/or coding can certainly help you find work in the field quicker. It can take anywhere from six month to one year to master the medical terminology, software systems and skill set required to be successful at the job. Anyone who promises you a certificate and job placement in less time than that is most likely running a scam.
There are some reputable online training programs that can help you get certified but there are also some fraudulent ones out there as well. It's important to make sure the service you are considering going with is accredited the Better Business Bureau and affiliated with major professional associations like the American Association of Professional Coders.
Hundreds of community colleges and technical schools offer training programs and may offer some online course options as well so it would be a good idea to start looking at institutions in your area.
Medical billing and coding is not just another dead end job and if you're interested in earning extra money or making a career out of it, you can definitely do it by avoiding common scams.
Have you ever come across a work-from-home scam? Do you think medical billing and training programs are worth it?