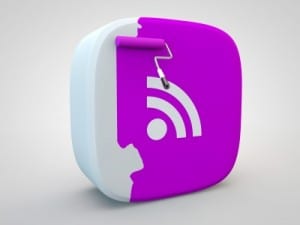 Good morning. Good morning.
I know that many of you were interested if my blogging goal tactics were going to work so I thought I'd give you the third update.
But first, if you're new let me bring you up to speed.
I like to challenge myself, so in November I decided that I would increase my blog traffic from 10,000 page views per month to 100,000 per month – all in a six month time span. Easy peasy, right?
Anyway, since blogging is a legitimate (and fun) way to earn some extra cash I wanted to share my progress with you all.
Here are more posts in my blogging series if you want to check them out.
On to the strategy.
Search Engine Optimization & Guest Posting
My strategy for increasing my blog traffic is to implement basic SEO practices (done), guest post on several other blogs (work in progress), and better utilize social media (we'll see.)
The first month I solely focused on working on SEO…..and it totally worked.
This past month I continued to implement SEO in my new blog posts and I also guest post. I had guest posts on the following blogs:
Big thanks to the bloggers who let me guest post!!
I also have one more guest post to be published this month and I need to get a few more submitted to other blogs. Website speed is always one of the main factors to help rank your blog higher in SERPS. Having a good, fast and reliable hosting provider is key to success. Finding a decent UK WordPress hosting provider can be challenging as there are many factors to consider before signing up, such as the speed, data centre locations and most importantly, the support.

Check out my other guest posts to help you with the best SEO strategies I used. Hot posts to read on SEO:
Now, on to the numbers…
How My Traffic Has Increased
I'm nowhere near the 100,000 page view mark and my chances of getting there by the end of my six month period probably aren't very high, but I have made progress. Without challenging myself there's no way I'd have already doubled my traffic.
To take you back, when I first made this goal on November 7th my monthly traffic (Oct. 6 – Nov 7) was as follows:
Visits – 6,505

Unique Visits – 4,064

Page Views – 11,680

Average Time on Site – 2:18
And from Dec. 6 to January 7 my traffic stats are now:

Visits – 16,764

Unique Visits – 14,075

Page Views – 25,356

Average Time On Site – 1:31
Not too bad for two months and a little bit of work!
And, in case you were wondering my main source of traffic has come from Google. I'm amazed at what a little bit of SEO work can do.
I have a feeling that increasing my traffic from here is going to start to be a little more tricky, but I'm gonna keep at it. I'm perfectly fine with not reaching my goal, too. I've already learned a ton of useful information that I can apply to other projects I'm working on and in blog posts I write for others.
On to phase three: social media. (Which I suck at!)
Which brings me to my market research question: what's your favorite (personal) social media site? 😉