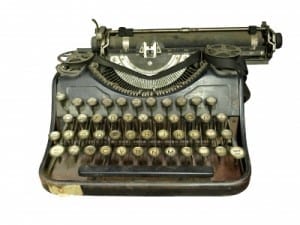 As a freelance blogger one of your big income factors is your speed. If you charge $20 for a blog post and it takes you an hour to complete it you'll only make $20 an hour. If you can complete two or more blog posts in an hour you'll easily be able to make $40 an hour or more.
In my experience $20 is actually a pretty cheap price to charge for a blog post. So, as a freelance blogger or writer you do have the ability to make a good amount of money as long as you're quick.
If you're struggling to come up with blog post ideas or are writing at a snail like pace here is  how to write a blog post in twenty minutes.
Prepare
Before you can sit down and write a blog post you first have to have ideas. The best way to get ideas is from your life experiences. This means you can't be glued to the computer 24/7. (Sometimes a problem for me.) The best ideas for a blog post often stem from something you do in your daily life. Just go about your business like normal and when an idea hits you, and it will, write it down.
You should also read on at least a weekly basis. This could be books or blogs. The more you read the better you'll be able to write. It's especially good to read material from someone who has a writing style you like.
Whenever a blog post idea comes to you write it down. Even if you think it's not the best of ideas, write it down anyway. Keep a running list of ideas you can turn to.
Create a Writing Schedule
For me I have to be in a certain mood to write quickly. And, since I have a pretty routine schedule this usually isn't a problem. On the days I don't have to work I normally write the best from about 10 am to 1 pm. Every other day I write when my kids go to bed at around 8 until I go to bed at around 11.
Don't force yourself to write at a time that's not good for you. There are several studies that show people who work early in the morning are most successful. I've tried it. It doesn't work for me so I don't do it. I know when I write best and that's when I try to hammer out the bulk of my writing work.
The point is to get on a schedule. A writing routine will be a tremendous help to you.
Resort to Your Ideas & Write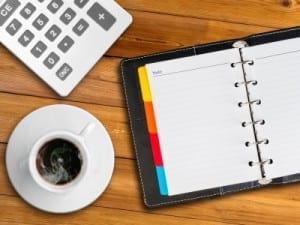 When you sit down to write, resort to your list of ideas and pick the one that you feel the best about that day. You need to write about topics that you know. If you are taking writing assignments on topics you know nothing about there is just no possible way you can write a blog post in twenty minutes.
(Ever take work from a content mill and get paid $3.00 for a post on printers it took you 45 minutes to complete? Stick to what you know.)
Once you've picked your idea just write. Don't stop and edit. Don't worry about grammar or spelling mistakes. Simply write until you have finished saying what you have to say.
Make sure that you are writing in your scheduled, interruption free time. You don't want something bothering you when you're in "the zone."
Edit the Crap Out of It
Personally, I hate spelling and grammar mistakes, which is why I always edit my blog posts at least 3-5 times. (This doesn't mean I don't make mistakes, because I do.) Read through your blog post and make any changes you see necessary. Fix all of your grammar mistakes and misspelled words.
Read through your blog post like this twice and change any word repetitions and wording that doesn't sound quite right. Now leave it alone.
Return to the blog post in a couple of hours or a couple of days. Read it again. You'd be amazed at how much better you can edit a post when it's been off your mind for a little while.
If you need to, add links and a picture. Voila' you're done.
What if You Still Can't Come Up with Good Ideas?
When I first started blogging my ideas ran dry pretty quickly. Now I am full of them! Writing quickly is all about having good ideas. Practicing is the best thing you can do. No, practice won't make you perfect but it will make you a hell of a lot better.
Even though I am full of ideas there are still some days when I have a deadline and nothing seems right. This is when I refer to my top secret weapon. Wanna know what it is? Subscribe to my email updates and I'll let you in on it Monday. This method has helped 100% to be a faster and I like to think, better writer.
I also want to disclose that I don't think you should always be fast. There are some projects that require and deserve a lot more time than twenty minutes.
Note: It took me seventeen minutes to write this post.
If you are interested in learning more about how to find freelance writing jobs Sophie Lizard is reopening her Freelance Blogger's Client Hunting Masterclass. I took this course the last time it was open and learned a ton of valuable information. In fact, I can pretty much credit my ability to find clients to the blogs of Sophie Lizard and Carol Tice.
What are your best tips for writing a blog post quickly?