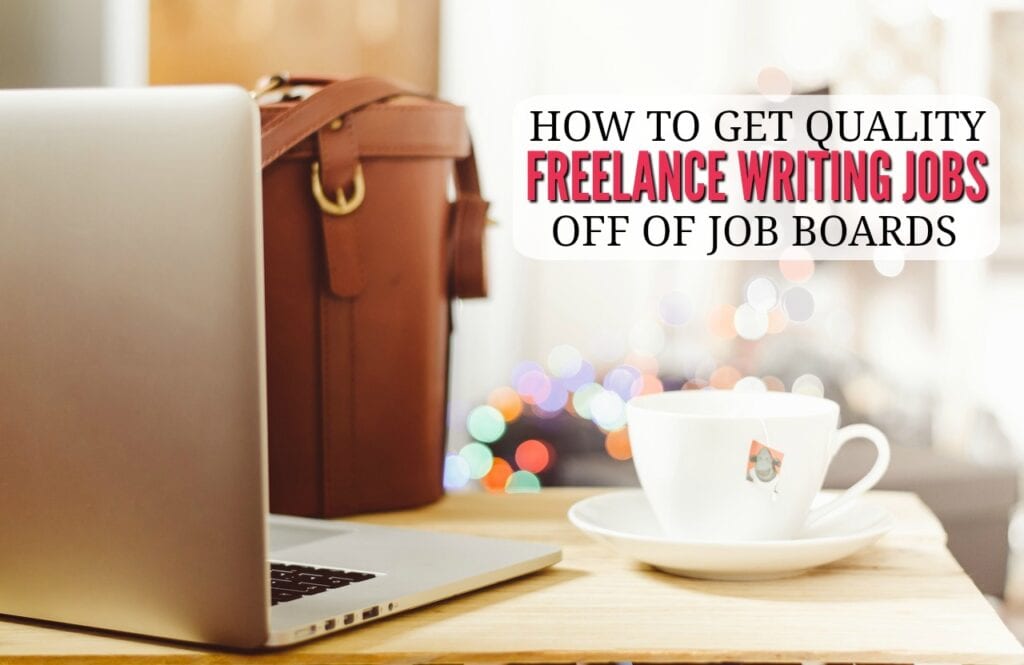 By Susan @ Mothers Who Launch
Job boards are a huge waste of time. That's generally what I tell aspiring freelancers and side hustlers looking to land that next gig. And it's true. You are wasting precious time if you're just throwing yourself at generic job boards with no strategy other than emailing your resume. The odds are astronomically high you won't make it to the interview round simply based on the volume of applications and data analysis used to screen submissions.
However, carefully choosing the right job boards, jobs and crafting correspondence that converts can land you a job tonight. I have a pretty high success rate for job responses. I recently landed a freelance social media and content management job on ProBlogger and beat out over 200 other applicants. I got a "Yes" 45-minutes after applying.
These details aren't to brag and pat myself on the back, but to tell you it can be done. Is it easy? Not exactly. But it is definitely easier than going about it the archaic and traditional way. Let's put it this way. If your success rate is 0% with job boards, then any type of proven process will probably work better than what you're doing. Once you put yourself out there and refine your process. Here's how to get started.
Choose Niche Boards
With few exceptions, it's significantly easier to get hired from a niche job board targeting your interests and talents than a site like Indeed. For starters, there's really no proof or studies out there that big job boards work at all. Have you ever seen any hiring employment statistics from Indeed? Meanwhile, you can probably find some kind of information, or just email the job board owner, of a niche site like ProBlogger, and get more info.
I know UpWork is wildly unpopular for its $5 an hour jobs. But I've landed a few $200 contracts which equated to less than two hours of work. You just don't compete with low wage earners, look for high-paying gigs, and pay attention to how many people the client has hired in the past. You can see all of these statistics in UpWork when bidding on a job.
Write a Compelling Cover Letter
You can't just write a canned cover letter with a laundry list of your skills and hope for the best. That's pretty boring and no one wants to read it. I would know, I've had to hire freelancers for clients several times.
Meanwhile, an inspiring and awesome cover letter that evokes action converts into a response. I'm a freelance writer and I treat my cover letters for freelance gigs like a query letter. I lead with a hook and unpack a story right there in my cover letter. Getting someone's attention in a cover letter is the hard part. But once you have it, you're much more likely to land the job and get a follow-up response. That's key. Even if you don't land this particular job, if you get any kind of interested response, you can keep following up.
Give them Your Best Ideas
Why are you holding back in your job board applications? Unless you have some proprietary Pinterest strategy that no one has ever heard of, there's no reason not to share your best ideas. Employers want to know exactly what you can do for them and how. They don't really care if you have "5-years of experience growing Pinterest boards." What they care about is that you grew an audience from 100 to 5,000 people and how you did it.
I understand the worry. They won't hire you, but will steal your ideas. It's possible. But how will that really impact your life? Unless you've given up your proprietary system or spent 20 hours corresponding with this company, you're not really losing anything by sharing your best tips. Meanwhile, you could land the job just by being overly helpful and sharing your very best.
The best part about this job board technique is it can be applied to cold emailing for jobs as well. Use it whenever you see job listings on a blog or website you love, or just want to check in with a company you think you're a good fit for and pitch an idea.
There are plenty of ways to find work besides job boards. But how many of them come with a long list of businesses eagerly looking to fill a specific position?
Ready to rock the job boards? Sign-up at MothersWhoLaunch.com and get Susan's top secret tip for finding invisible clients on job boards that no one ever talks about.