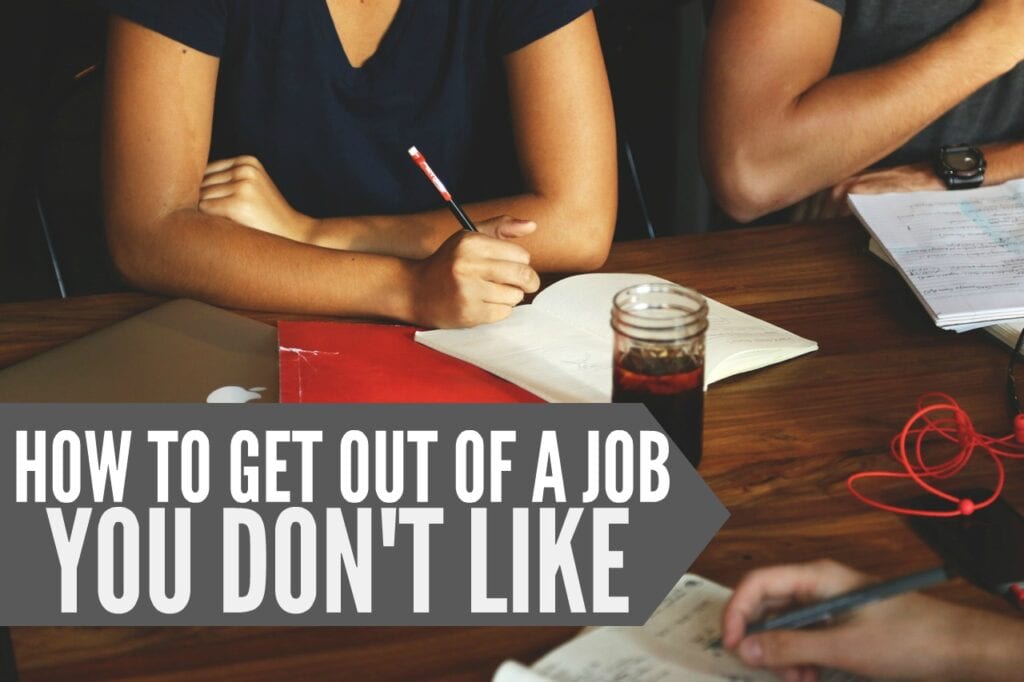 It's no secret that not everyone is in love with their job. Back when I rode the train to high school for a year I'll never forget how sad and zombie-like most of the passengers looked as they went into the city for work. It was clear that they were not happy with their jobs and were no longer excited to go to work.
Work is work. It's not always 'fun' even if you enjoy what you're doing. But if you're like me, you don't want to spend the rest of your life dragging yourself out of bed and heading off to a job that you no longer like.
Whatever your reasoning is for wanting to leave your job – whether it's being underpaid or feeling undervalued and uninspired – you probably can't just pick up and leave your job immediately.
You may have kids, rent or a mortgage or other financial responsibilities to consider. Or you may just really like the idea of having a consistent check coming in even though your job is draining.
Instead of coping with your dissatisfaction and trying to hold out for another year or 10, you can develop a reasonable plan of action to leave the job you're not happy with and pursue something that satisfies you while still being able to provide for yourself and your family.
Here are a few steps you can take to as you plan your exit from your job:
Determine What You'd Like to do Instead
This is an obvious first step. While some people have left their jobs without a clue as to what they would do and somehow became successful, this isn't likely for everyone. It's best to have a specific idea of what you'd rather do for work and if that idea will actually help you earn a sustainable income.
Whether you want to work for another employer, freelance or establish your own business, you should carefully plan out how much money you'd like to be making and how you can obtain work in that field. Having a clear focus for your future plans is key.
Weigh out the Pros and Cons of Leaving Your Job
Deciding what the pros of leaving your job are will be easy. For starters, you won't have to work at a job you hate anymore, you might get a different schedule that allows you to spend more time with family and you may even make more money. On the other hand, you should consider the negative effects of your decision as well.
You may not earn as much as you planned on making initially and you may lose benefits from your employer so some of your expenses could actually decrease.
The main idea is to acknowledge some of these cons and figure out what you can do to address them so they don't have a negative impact on your life.
Start Working on the Side to Help Reach Your Goal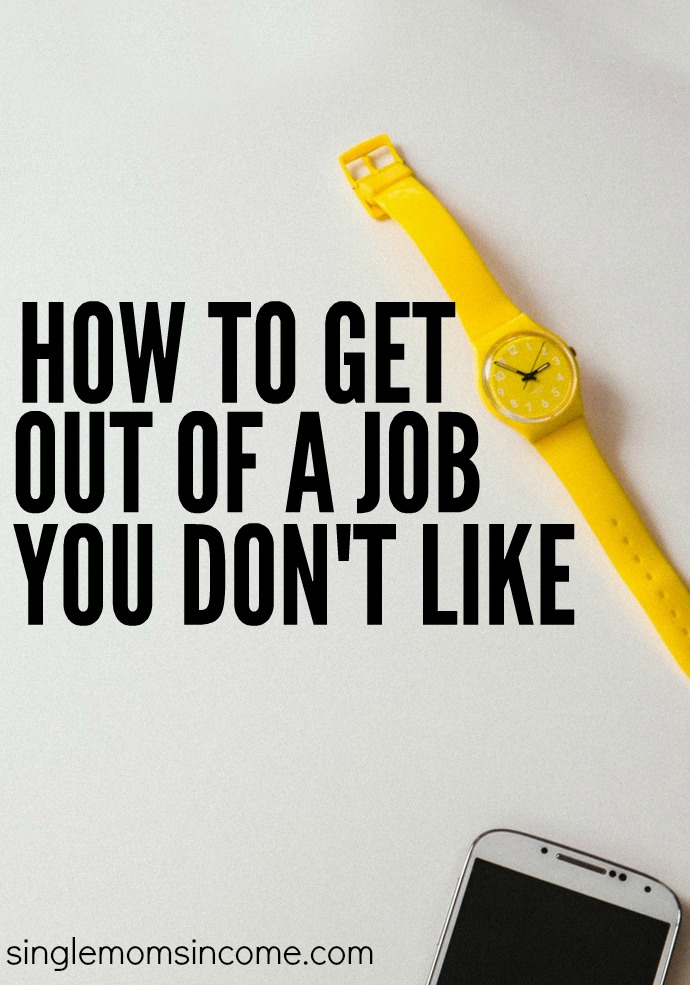 In order to get out of a job you no longer enjoy, you will most likely have to start doing some extra work on the side in your spare time to help bring your new goal of leaving to fruition.
If you want to work for yourself, you can start side hustling or reading about business practices and how to successfully market your services. Applying for other jobs and going back to school for a certification or degree are also ways that you can work on the side to establish your replacement job and income.
Pay Down Debt and Beef Up Your Savings
It's hard to leave your job when you have a bunch of bills and hardly any money saved up. You can prepare for your leap by aggressively paying down some or all of your debt and refraining from taking out any additional loans or misusing credit cards.
Not having any debt to make payments on will lift a huge burden off your shoulders and free up more of your income.
Leaving your job can also be risky depending on what your plans are for earning an income and especially if you are single and don't have a second income coming into the household.
It's also important to focus on boosting your emergency fund and saving up for expenses that you know are coming up. If you are trying to get another job, you may be okay with saving up 3-6 months' worth of expenses, but if you want to establish your own business, you may need more saved up as a cash cushion.
Continue to Lower Your Expenses
In order to free up more money to make extra payments toward your debt and increase your savings rate, you should attempt to lower your expenses.
See which fixed and variable expenses you can cut or eliminate altogether to save money. If something isn't an absolute necessity, you should question whether or not you should keep spending money on it. Develop a bare bones budget of which expenses you'll need to cover no matter what once you leave your job and start becoming more committed to your end goal as opposed to being attached to personal possessions.
If getting rid of your pricey cable subscription or going with a different phone service means you can have more money to work toward your goal of leaving your job and becoming happier as a result, it's well worth the loss.
Have you ever worked at a job you didn't like for a long period of time? How did you prepare to leave that job or are you still there?