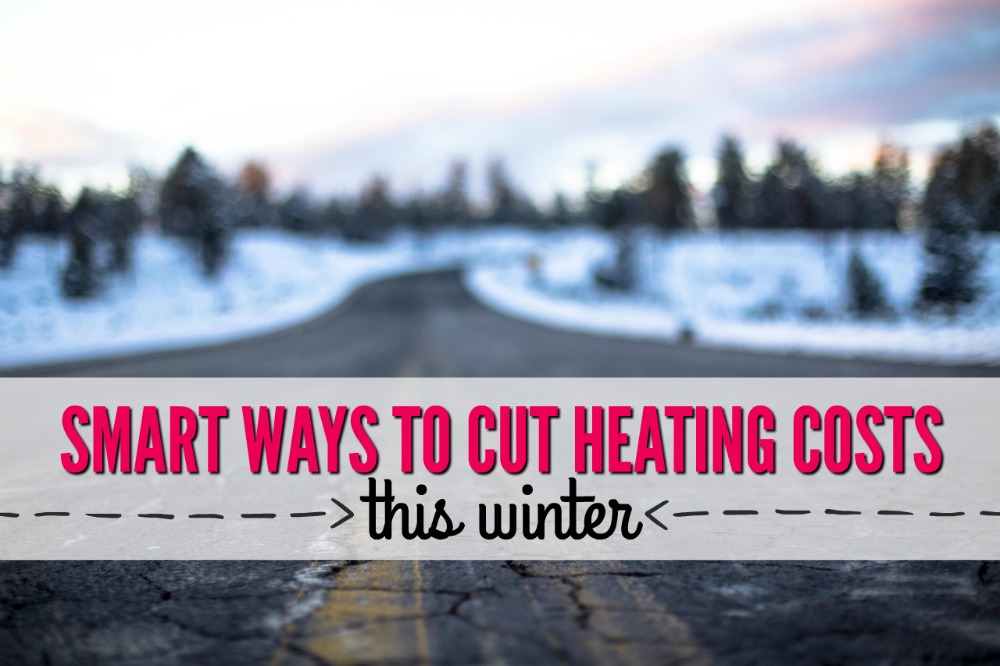 If you're pretty good at being energy efficient throughout the year, your good habits can seem to merit little reward when it comes to keeping your heating bill low during the winter.
My top tip for cutting your heating costs is to delay turning on your heat for as long as possible. I usually do this and luckily, the weather was pretty reasonable in my area until temperatures dropped below 0 in December.
Then, I knew I had to turn my heat on so my family could be comfortable in the house and just find practical ways to cut my monthly utility bill. It's easy to go from a low heating bill throughout the year to a $200+ monthly bill during the winter so if you're looking for ways to save, consider these tips.
Use a Programmable Thermostat (Or Rig Up Your Own)
Unless you live in an arctic climate, there's really no need to blast your heat 24/7 during the winter. Your home will naturally heat up as you and your family move around, as you cook meals, etc.
To manage your heating costs better lower your settings to around 68 degrees and use a programmable thermostat. According to the Consumer Energy Center, for every degree you lower your heat in the 60-degree to 70-degree range, you'll save up to 5 percent on heating costs.
A programmable thermostat can help you automate your heating settings so your furnace isn't on all the time. You can set your thermostat for lower setting or turn it off during certain times of the day when you're not home.
If you're like me and don't have a programmable thermostat, you can set alerts for yourself to turn down/off your heat throughout the day. For example, if you usually leave the house for a few hours around 8:00 a.m., you can set an alarm on your phone around 7:50 a.m. to remind you to turn your heat down.
Seal Up Drafts in Your Home
You may not need to crank up your heat as much if cold air isn't sneaking into your home. Seal ducts and windows around your home so drafts can no longer get into your home especially at night.
Growing up, I remember my parents would buy plastic at Home Depot and wrap it around all the windows during the winter which was an affordable hack.
You may even want to install energy efficient windows during the off-season as an investment that can help you lower your winter utility bill.
I recently realized my son's room was colder than all the others due to the fact that his window was stuck and not fully closed. Problem solved.
Dress Warm
Dressing warm around your home can make all the difference. Since I work at home and don't want to have my heat on high all day. I bundle up and wear hoodies, socks, and sweaters to stay warm and comfortable.
Use a Space Heater of Your Fireplace
Make good use of your fireplace or warm up with a space heater instead. Space heaters start at only $30 at most stores but you can't leave it unattended for a long time especially if you have pets and young kids.
However, a space heater can heat your entire home or living room when you're home so you won't have to turn up your heat much at all. There are also some heaters and even entertainment settings that are designed to look like electric fireplaces if you don't have a natural fireplace in your home.
Reduce Your Water Temperature
Using lots of hot water can also make your bills skyrocket during the winter. Sure you need warm water for showering, but you may not need it for your dishwasher or to wash your clothes.
If you can reduce your hot water temperature to a 'normal' setting or around 120 degrees Fahrenheit, you can save 7-11 percent on water heating costs.
Becoming More Mindful
All in all, cutting your heating costs during the winter all comes down to being more mindful and conscious of your needs. If you don't need or want your heat on all day, find other ways to stay comfortable this season that won't make finances tight for your household.
These 5 tips are a great start.
What steps are you taking to manage your heating bill this winter?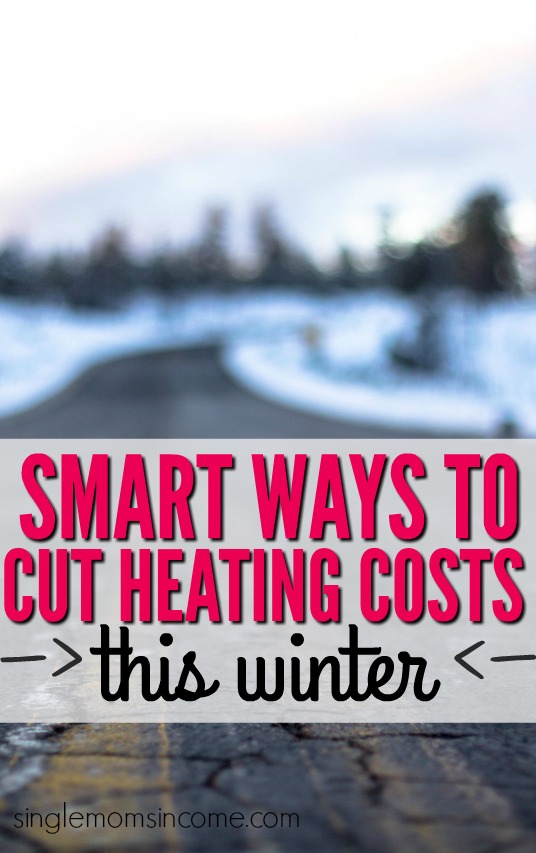 Related: How to Save on Utility Bills without Reducing Usage