Enjoy this post from my friend Ramona from PFToday who was able to get a large freelance client in an unlikely place….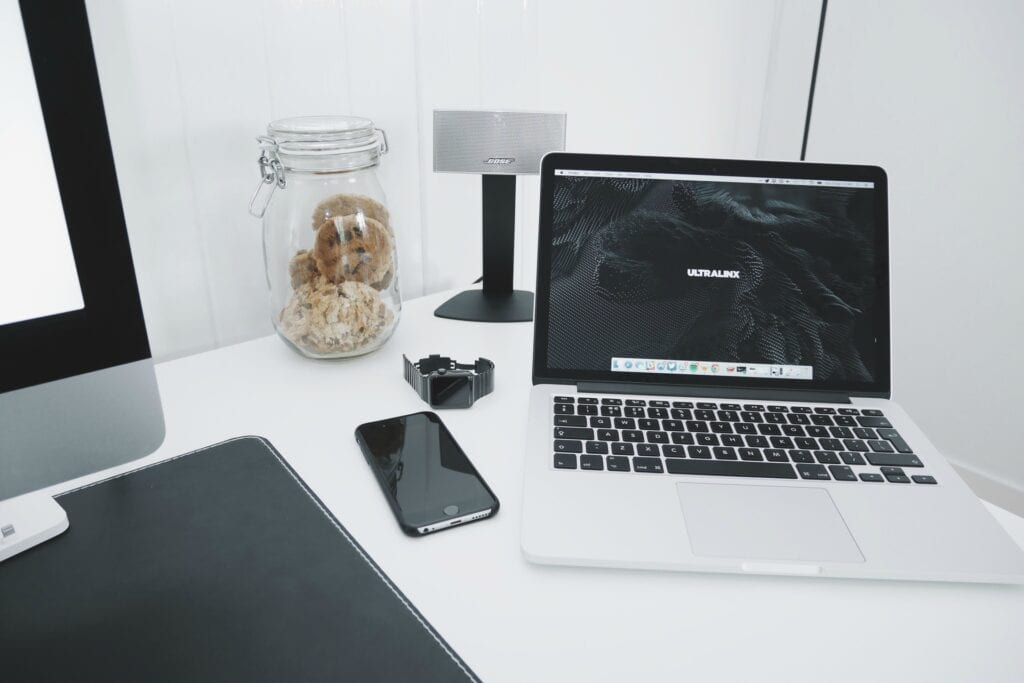 2011.
We were spending another 6 months at my husband's friends.
'Come, visit us. Stay as much as you'd like' they said.
And we stayed.
My small web design business was slowly picking up steam, the income had improved exponentially and I was also in the mood to make the most of our amazing opportunity: to spend half a year in one of the most exciting cities in the world.
My husband (back then boyfriend) had quit his job and was in the planning stages with his business, so I was the main income earner.
While our friends were nice enough to provide us with boarding and food (without ever requesting a penny), we still had to earn some money to shop, do some sightseeing, pay my car loan and the business taxes for my web design company.
I was doing very well on Elance (now Upwork), so I just kept on looking for bigger jobs, that would allow me to get a great hourly pay and also more money / project.
While most of my clients know me as a WordPress wiz, my initial experience is actually as a forum theme designer and community manager. I started my first forum in 2002 and amassed quite some experience in almost a decade.
My skills in styling vBulletin, Xenforo and other forum platforms were clearly showcased on my Elance portfolio, so, one day, I got an invite for a small forum design job.
I had to make various small tweaks, add advertising banners, do a bit of maintenance etc.
The job budget was fairly set, the client didn't want me to work for pennies, but, since there wasn't too much work anyhow, he was clearly not paying as much as a big custom WordPress theme design would have paid me.
At first I ignored the invitation.
Then got back and noticed the client didn't get bids from other professionals, so the job was available and the client still needed help.
I looked again at my task-list, to make sure I understood it all and then bid. It was clear there was a job to be done, there weren't too many people interested in it and the client's track-record was really good.
Seeing that such a simple job had no takers and my hourly rate was still very good, I decided to bid.
I got the job immediately, made the changes in few hours and then submitted my work for review.
The client was ecstatic.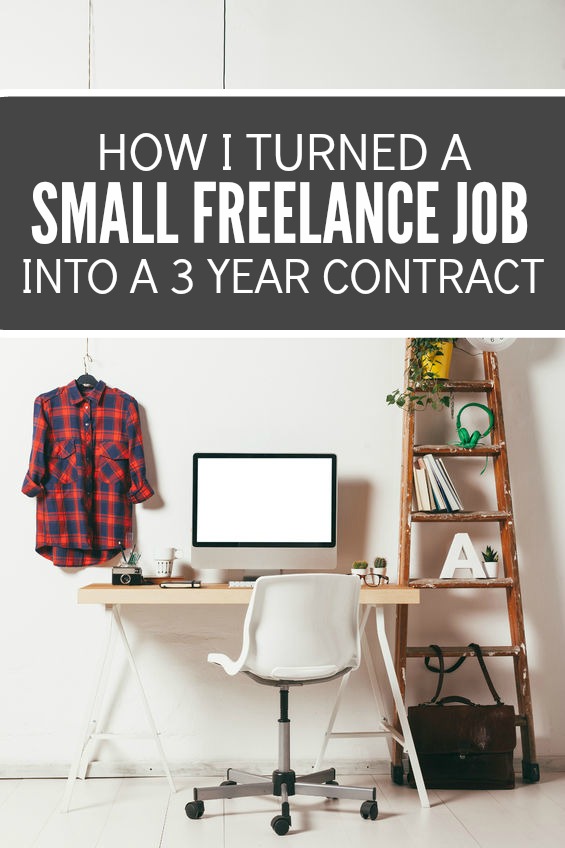 He'd been looking high and low for a serious freelancer to do his work, someone who'd care and be professional.
After giving me a 5 star rating he asked if we could chat a little.
We did.
I was happy to have delivered a great job and, even if the pay wasn't as big as the huge jobs I was hunting for, money is money and a 5 star rating on Elance is clearly great.
After writing back and forth for about half an hour we agreed to do more work.
I had to work 8 hours/day (from Monday to Friday). My hourly rate wasn't as cool (if I was an US citizen), but it was absolutely huge for my needs.
Let's say that my first salary as a radio DJ paid in a month what he was willing to pay in a day. The client was always fair with his prices and I was pleased with the 'salary'.
I was promised a long contract, but I just told him that we should work for a week, see if he is pleased, and then move on. It was better to see how we 'clicked' longer term, than just make each other promises.
We 'clicked'.
He was (and still is) a very honorable business man. It was absolutely amazing to have to deal with someone who respected my time, my money and my person as well.
My client was never rude, never missed payments (he once told me he'd probably pay 'tomorrow' become of some cash flow issues and yet managed to pay in the evening), and had a huge appreciation of my skills and experience.
I got the unique chance to work on some big web sites, run a dedicated server and work with programming teams even from time to time.
Not to mention the opportunity to find out how a small business is being run, how to do proper SEO (my client is an encyclopedia when it comes to SEO), how to promote a service etc. As you can guess, I am applying all these in my own small business and it really worked out well.
What do I make of it?
1. Don't ignore a smaller project.
I have my husband as another example. He's doing heating system checkups.
In Romania, if you have your own heating system installed, you need to have it properly checked every 2 years. He's going to the client's house with his gas analyzer, runs tests and then issues the reports.
This is one of his services that nets him the best hourly rate.
You might imagine he's only accepting these jobs.
No, he's even willing to install thermostats or just see what's wrong with the client's heating system. These pay him ¼ the hourly rate he'd get otherwise.
But he's not refusing any work, since, most of the time, once he's at the client's door even for a small repair, he's the first to be called for professional cleanings or the 2 year mandatory checkups, where the big bucks are.
In many cases, going for a very small job helped him earn even 10-15 times more money, as the clients trusted him and ALWAYS called him first.
2. Do look at your hourly rates
The reason I actually decided to accept my client's initial job offer was that my hourly rate wasn't affected. Sure, there were few hours of work, so the pay was smaller than for a complete website redesign, but the hourly rate was very fair.
That taught me to ALWAYS think about a project in 'hours'.
Sure, most of my clients don't want to pay hourly (it's pretty tough to budget for a web design job for instance, when you have no idea how much it should take, what's your designer's speed etc.).
For all my clients I give the 'final' price, which covers ALL my work and expertise. They can see if it meets their budget and never have to worry about counting my work hours.
As you can guess, I try to guesstimate the time I take to deliver the work (after 13 years of doing this it's pretty easy, to be honest) and base my pricing on this information, then give my client the official numbers.
3. Showcase ALL your skills
Sure, ideally we shouldn't be a Jack of all trades.
And yet there are times our clients do need more flexibility.
My client had a forum tweak job for me (which I was qualified for), but also various WordPress based websites that needed my attention.
Had I only advertised WordPress theme designs in my profile, I'd have never been offered my initial job. Or, if I never advertised that I actually do a lot of blog designs, I'd have stopped with the initial contract and that's it.
If you know something well, make sure you advertise it properly.
For many of my clients it's easier to hire me to do management, designs, content writing and promotion, than to work with 4-5 separate professionals, try to make them all work well together, micromanage everything etc.
This is why on my portfolio website I have mentioned all the services I can provide.
What else do you think could help one turn a small contract into a big one? What's your own experience? Any such small jobs that turned into a long and profitable contract?
Ramona is a freelance coach who helps aspiring freelancers create a successful online business. When she's not working online, she loves to spend time with her daughter and travel.