This post is sponsored by SelectQuote. All opinions and thoughts are my own.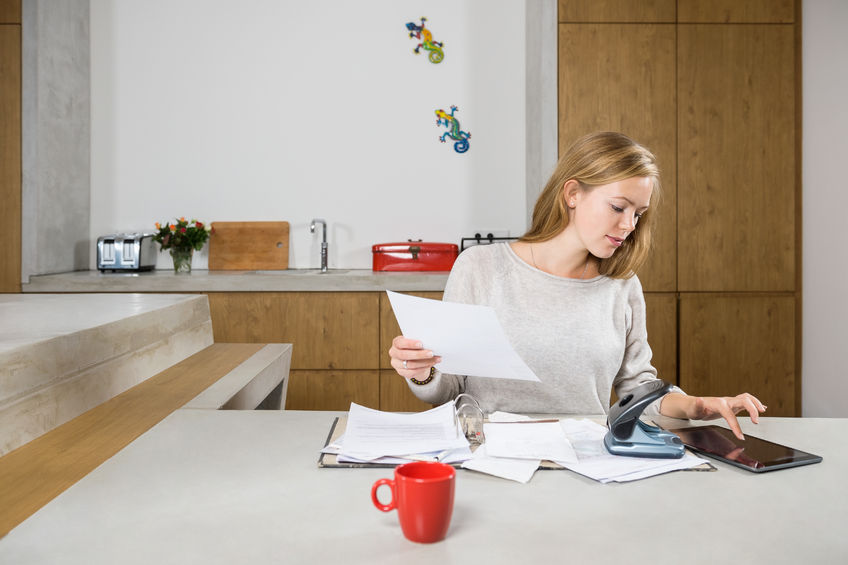 Having kids changes you beyond what you ever thought possible. Or at least, that's what happened to me.
I was in my early twenties when I gave birth to my daughters. After my oldest was born I had a major maturity upgrade. Petty things stopped mattering. I no longer cared about having the expensive jeans everyone else was wearing or spending hundreds of dollars to upgrade my cell phone each year.
Instead, when it came to money I cared about stability. My focus shifted to putting more money in my savings account even though that meant only stashing away $5 at a time. It meant paying off my car early when that was made possible. And it meant pinching pennies because that's what I had to do.
In recent years this has meant finding alternative ways to earn money, buying a house and quickly paying extra on the mortgage with hopes of paying it off in its entirety, saving for retirement and saving money each and every month earmarked for my kids' future education, should they take that route. It's also meant basic responsibilities like having the right type of insurances in place.
If you're struggling to come up with a budget or just don't know where to begin here's my easy process.
Covering the Basics of Life First
When it comes to paying for things there are two main categories 1) things you need and 2) things that are nice but not necessary. When creating your budget you have to first include all of the things you need.
Covering the very basics of life comes first. These things are:
Food
Shelter
Transportation (To get to work and back)
Utilities
Covering the Basics of a Solid Financial Plan
If you have the basics of life covered it's time to add in the all the financial planning elements that lead to financial stability and eventually financial independence.
These things would be:
Cash Savings
Insurance
Debt Pay Off
Retirement Savings
If you want to build financial stability there are certain things that are a MUST.
Emergency Fund
An emergency fund with enough cash to cover at least 3-6 months' worth of basic living expenses will relieve SO much financial stress. I keep my emergency fund in an online savings account that's in a different bank than my checking. This makes it a little tougher to impulsively spend the money since it takes 3-5 days to make the transfer.
Insurance
As a former insurance agent I can't begin to tell you how important having enough coverage is. For your home and auto insurance talk to an agent to see how much insurance you need to protect your current assets. (Please, don't go with the lowest liability coverage just to save money. It's not worth it!)
Another important insurance is life insurance.
Life insurance is something that I put off for years simply because I thought it would be too expensive and complicated – but it's not! Term life insurance covers you for a specific period of time (let's say a term of 10, 20 or 30 years) and pays a death benefit of a specific amount.
You'd be surprised at how cheap you can get a term life insurance policy if you're in good health. One company I just tested out for life insurance is SelectQuote.
SelectQuote has been in business for over thirty years and only works with the best life insurance companies. You can easily request a quote online here and they'll work to find you the lowest prices available.
If you have any debt (like a mortgage, student loans, etc.) or family you want to leave money to life insurance is a financial necessity.
Debt Pay-Off
After obtaining the right insurances and building an emergency fund (while still paying minimums on your debt) you need to start thinking of getting rid of your debt.
You can go about this in a couple of different ways. First there's the debt snowball method in which you list your debts in order from smallest to largest. You then work on paying off the smallest amount of debt while still making minimum payments on everything else.
The debt snowball method is good if you like to see quick wins.
The second method is the debt avalanche. With this method you list your debts from highest interest rate to lowest interest rate. You then start knocking out the debt with the highest interest rate while making minimum payments on everything else.
The debt avalanche will save you the most money in interests.
There's no right or wrong method. If you have debt choose whichever method works better for you.
Retirement & Other Savings
Last, but not least, is retirement savings and savings for other goals.
If you don't have any debt you can go straight to this step. (Here's how to figure out how much you need to save for retirement.)
If you do have debt you need to figure out if you want to focus all of your energy on paying down your debt or if you want to put money in your retirement savings as well. There are arguments for both strategies. Ultimately, the choice is yours.
Covering the Extras Afterward
Now that we've gotten through all of the necessities it's time to incorporate the fun things into your budget.
There was a couple years' in my life, specifically after my divorce, where extras for us were pretty slim. (You can see my 2012 budget of $1,771/month here.) It didn't seem to matter though – life was still good.
You might be in a stage of life where you don't have room for the fun things. That's fine. Remember, it's just a stage of life and doesn't mean you'll never have room for extras.
However, I do think that if possible you should allocate at least a small portion of money to activities you enjoy each month. Budgeting is kind of like dieting. If all you think about is restriction and limiting yourself you're likely to overindulge at some point. Balance is the better route.
In my budget the extras include things like my daughter's gymnastics class, fixing up our home, raising animals and the occasional weekend trip. We also do plenty of free things for fun as well.
Making Your Budget Work for You
We've covered a lot in this post creating a responsible family budget that works for you is much easier than it sounds.
Start with the basics of life, add in the important parts of your financial plan and then layer in all the extras that make life fun for you. Be flexible.
If you're just now building an emergency fund or embarking on a debt pay-off journey you'll have some tough months ahead of you. But when you get past those points everything really does get much simpler.
Go ahead, put a budget together and give it a test drive. Adjust as you see fit and do what works the best for your family.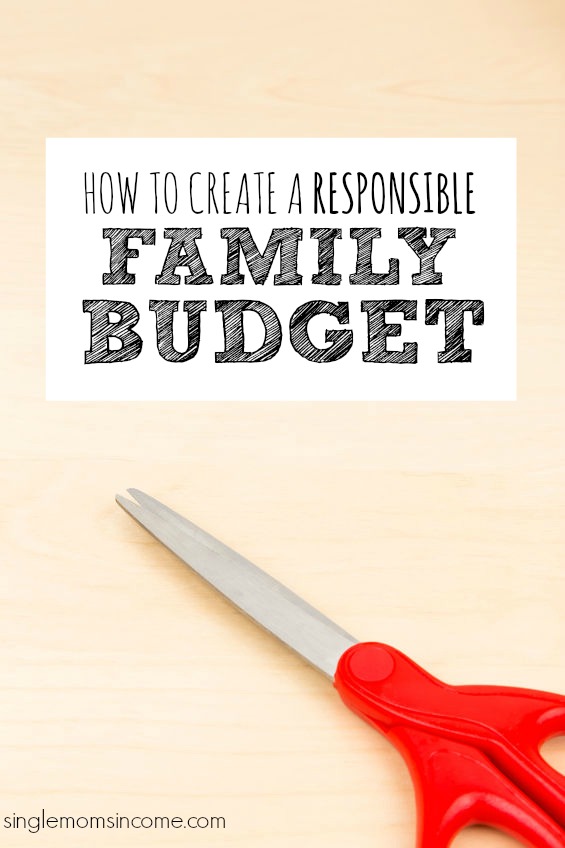 Photo Credit: wirojsid / 123RF Stock Photo and 36clicks / 123RF Stock Photo