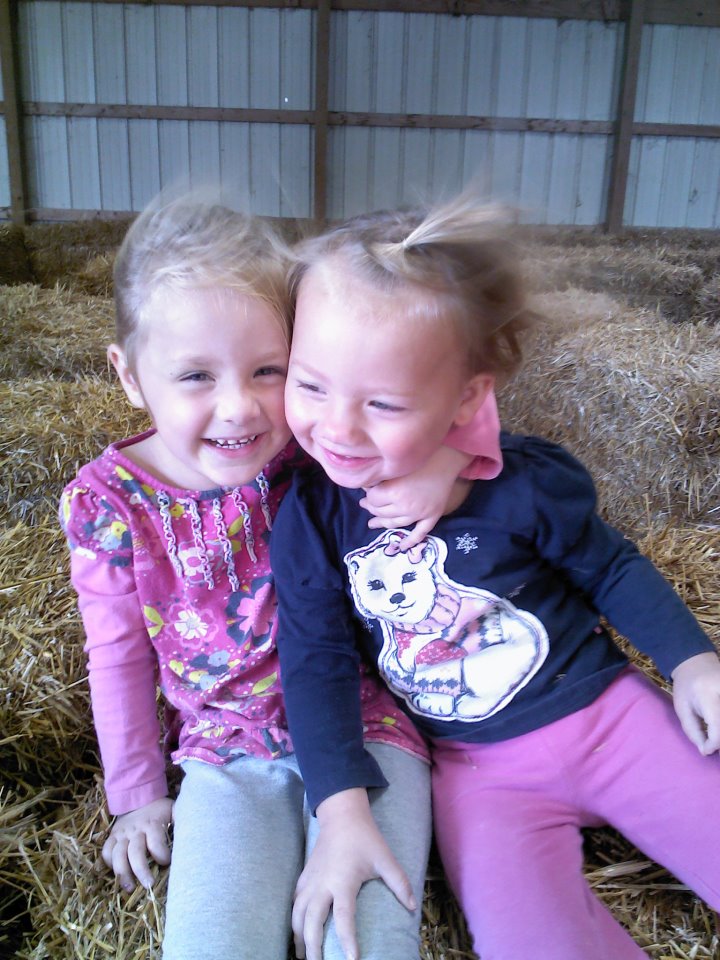 And before you know it another week is almost gone! It's the girl's weekend to go stay with their dad, which means I will miss them like crazy but I will have plenty of time to get caught up on work and laundry. I plan to take at least a few hours to just enjoy myself. I will read, take a long hot bath, and just lay around. All the things that you can't do when you have two young kids! 🙂
Weekend Reading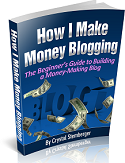 Click here to visit How I Make Money Blogging.
I just began reading Crystal from Budgeting in the Fun Stuff's EBook – How I Make Money Blogging. I have been glued since my eyes met the first page. If you are thinking of starting a blog or already have one but it's just not pulling the results you had hoped for, then I highly recommend that you read her guide! If I would have read this my first blogging go around I would have made some serious progress by now.
Reading "HIMMB" is like a long, fruitful session with an Internet consultant. The difference is that a consultant might give you only part of the picture in order to guarantee a follow-up appointment. The author, Crystal Stemberger, holds nothing back – and the reader benefits.

-Donna Freeman @ Get Rich Slowly

This is the guide for starting a profitable blog. If you're new to the blogging world, or just non-technical, Crystal takes you by the hand and shows you how to launch and promote your new blog.

From there–and this is the part that makes the earth shake–she peels open the curtains on her dealings with advertisers. She explains the different ad types and the metrics that advertisers use to evaluate sites.

Then–this will make you want to wander outside for a cigarette after–she tells you what to charge for the ads.

That's huge. That page alone is worth the price of admission. It took me more than a year to develop my ad rates, and she's handing it out with her book. On this topic above all others, Crystal is the expert. She is making a living managing advertiser relations for hundreds of bloggers. There is literally no one with a broader experience in advertiser/blogger negotiations.

I know I sound like I'm gushing, but I wish I would have had this book when I got started. Unfortunately, Crystal had the gall to wait until she was successful before writing a guide about how to copy her. Since this site predates hers by 3 months, I was out of luck.

If you are thinking about blogging, pick this up, just for the how-to guides.

If you are already blogging, get this and learn how to streamline and secure your blog.

If you're already rocking the world, but need some help turning a profit, this is still the way to go.

-Jason @ Live Real Now
Bottom line: If you are planning on starting a blog for the purpose of making money – this book will IMMENSELY benefit you.
What I Am Giving Away!
 I have been ordering a lot of books off of Amazon lately. ("Investing in myself") Instead of just letting them collect dust I thought I would start passing my books forward.  I will probably start doing this weekly or maybe bi weekly until I run out of books that I am not attached to.
This week's book is I Will Teach You To Be Rich
by Ramit Sethi.
This is a great book if you are looking to simplify and automate your finances. It is a six week program that gets you on the road to an organized, automated financial position. I have read Ramit Sethi's blog for quite a while now so I felt it was high time that I read his book.
Chapters:
Would You Rather Be Sexy or Rich?

Optimize Your Credit Cards

Beat the Banks

Get Ready to Invest

Conscious Spending

Save While Sleeping

The Myth of Financial Expertise

Investing isn't only for Rich People

Easy Maintenance

A Rich Life 
So if this book sparks your interest leave me a comment saying so. THE FIRST PERSON TO LEAVE A COMMENT STATING THAT THEY WANT THE BOOK GETS IT! After you leave the comment I will email you and get your address and then ship the book sometime next week.
Have a Wonderful Weekend,
Alexa