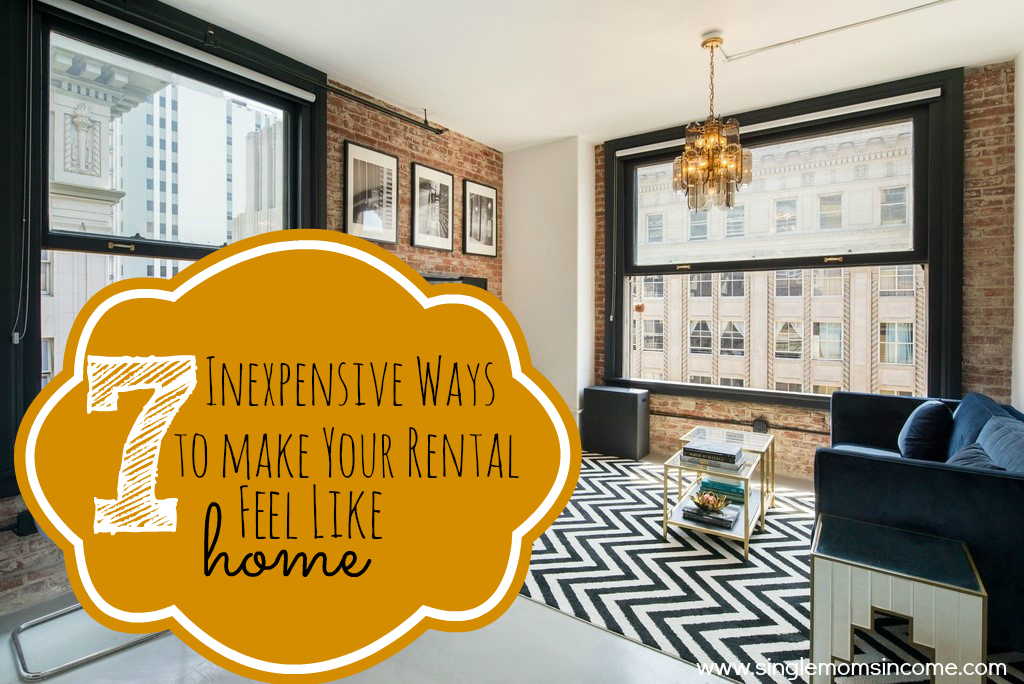 Today I'm happy to have a guest post by Jennifer Riner of Zillow.
Rentals, although temporary, should exude the same comforting vibes associated with owned homes. Even though property management regulations may forbid painting or renovating, tenants don't have to sacrifice personal style or interior design dreams to feel content in their abodes.
To transform rental spaces from cold to cozy, consider the following seven, budget-friendly elements.
1. Use Removable Wallpaper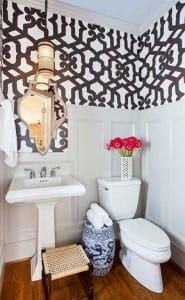 Source: TerraCotta Properties
Apartment leases often outline rules against painting walls. At the very least, landlords require tenants to paint walls back to their original shades before move out, but it's something worth asking out as you're signing your lease, especially if you're moving into a community that likely has already established some guidelines . Removable wallpaper, on the other hand, is easier to apply and doesn't damage surfaces. Purchase patterned paper for bathrooms and closets, or solid colors to freshen living spaces. Cut wallpaper sheets into thick, symmetrical strips and adhere horizontal or vertical stripes, depending on whether the heights or widths of rooms need accentuating.
2. Repurpose Old Furnishings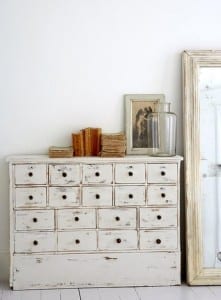 Source: Lukas Machnik
One of the best ways to combat unfriendly spaces is by upgrading dated furniture. When budget doesn't allow for new purchases, consider revamping existing pieces like sofas and chairs. Renters lacking sewing skills should purchase slipcovers in desired styles to fit over upholstery. Consider painting wood or laminate furniture to mask any wear and tear. Don't be afraid to use bold colors or fabrics to showcase personality – in moderation. Finally, rearrange pieces for a fresh layout and don't be strict about keeping them in archetypal rooms. Add a dresser to the bathroom or bar cart to the entryway.
3. Hang Artwork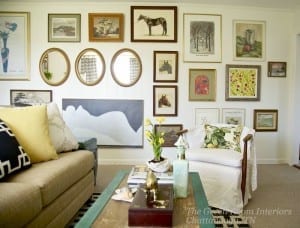 Source: The Green Room Interiors
Gallery walls create visual interest in stark surroundings. Purchase inexpensive paintings, photos and frames at second-hand shops for a polished appearance. Or, consider embarking on the do-it-yourself route with cameras and paintbrushes. Renters may find they prefer their own art over unfamiliar illustrations on living room walls.
4. Lay Throw Rugs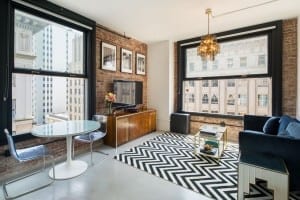 Source: Zillow
Most of the time, apartment flooring can't be changed. While floors are usually steam cleaned or replaced between tenants, beige wall-to-wall carpets aren't exactly designer-friendly. Rather than search for new apartments, consider covering boring carpets with colorful knock-off oriental rugs. Cold tile and damaged hardwoods benefit from textured accent rugs as well.
5. Enhance Lighting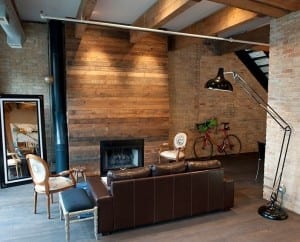 Source: Moss Architecture
Dim spaces feel cold and dreary, which does little to enhance the "at home" ambiance. Apartments lacking natural light benefit from multiple lamps. Opt for floor and table lamps to integrate both décor and functionality in new rentals.
6. Add Window Treatments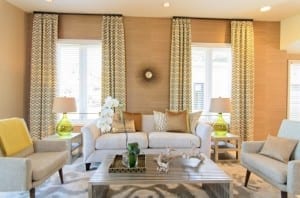 Source: American Dream Builders
Vinyl mini blinds are tacky eyesores in even the most luxurious apartments and typically don't last very long. It's best to invest in long-term solutions for window coverings, such as plantation shutters or faux-wood blinds. While the initial cost is pricey, high-quality window coverings transform rooms without compromising natural light. Remember to always hang curtains at ceiling borders, rather than directly above glass or molding. This tactic elongates shorter windows to ultimately make small spaces appear grander.
7. Incorporate Personal Mementos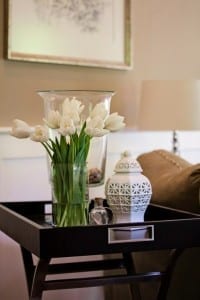 Source: Sheila Mayden Interiors
The best way to feel comfortable in short-term habitats is by incorporating reminders of family, friends and places that emanate ease and well-being. It's difficult to feel isolated in rental units with visual representations of love and happiness constantly surrounding residents.
Get creative with rental spaces, but stick to removable installations. Always ask for landlords' approval before making permanent upgrades to rental spaces, even when assuming responsibility for associated costs. Otherwise, tenants jeopardize receiving their security deposits back at lease end.
Alexa's Notes: I love these ideas. These are great, inexpensive ideas for all homes, not just rentals. I have refinished and repurposed a ton of furniture and they are some of my favorite items I own! Also, I must be living under a rock because I had no idea there was removable wallpaper. With that said I'm a little obsessed with the wallpaper in the first pic and might have to hunt some down!
What are some other ways renters can decorate on a budget?