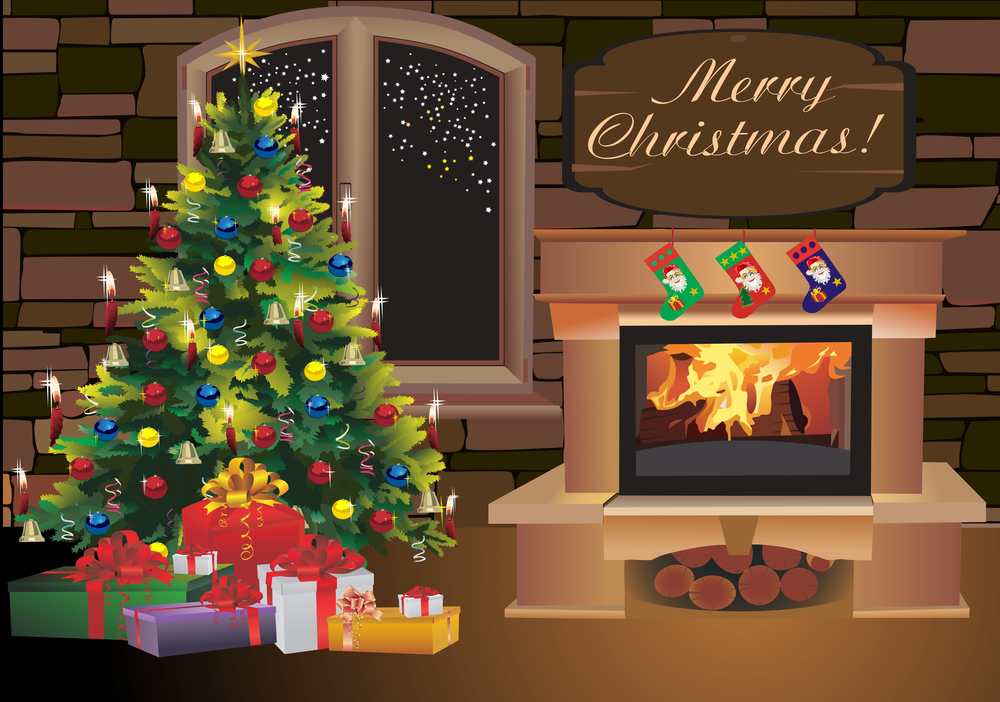 The holiday season may not feel like the most wonderful time of the year if you're struggling financially. We know that Christmas is not all about gifts, but if you have kids, it's also realistic to know they'll be expecting something special on this day.
If you're not sure how you're going to be able to afford holiday gifts and cover other related expenses over the next few weeks, try not to stress out. There are quite a few programs and resources designed to help. Check out these 6 places that give free Christmas gifts and other holiday assistance each year.
Salvation Army / Angel Tree
The Salvation Army is a popular organization that has a huge gift program each year. They collect donations year-round and you can go there and give them your kid's ages and clothing sizes.
They will give you a specific date and time to come pick up a few gifts that your kids might like. Contact your local Salvation Army to see if there are deadlines and additional info you should know.
Catholic Charities
Catholic Charities is another charity that can provide free Christmas gifts for your family. They host an annual Gift of Christmas program in all of the countries they serve. You can submit your needs and a family will donate gifts that your children like and need.
They often tend to hand wrap the gifts and include a card with a few words of encouragement to spread the holiday cheer.
Toys For Tots
Toys For Tots is a well-known program that helps provide free Christmas gifts for kids 12 and under. Parents need to apply with their local program and the deadline is usually around Thanksgiving.
Toys are usually ready to be picked up the week before Christmas.
Make a Wish Foundation
Make a Wish Foundation helps give free Christmas gifts to kids with life-threatening condition. Medical professionals, parents, legal guardians, and family members can refer a child to this organization.
Once your child is accepted, share their needs so donors can help serve them by picking out the right gift. There seem to be no hard age limits since teens are still welcome to be referred to the program and receive Christmas gift donations.
United Way
United Way is an international charity organization that also offers a Christmas gift program to people who are in need. Families need to apply or be referred but there's also the option for sponsors to adopt an entire family and help provide gifts, meals, gift cards, etc. to ease your stress during this season.
Operation Homefront
If you're a military family, Operation Homefront may be a great option for getting holiday assistance. This organization gives free Christmas gifts and gift cards to families when someone in the household is in the military.
It's nice how they also provide holiday gift cards so can do your own shopping in addition to sharing your family's wish list. This organization offers plenty of other benefits so be sure to check out some of their other programs here.
Additional Holiday Assistance
Aside from receiving Christmas gifts for the whole family, you can also take advantage of additional holiday assistance from these programs.
The Salvation Army offer bill pay assistance to help with utility bills along with grocery and food expenses. During the holiday season, they have some sit down dinners that the whole family can enjoy and sometimes, they deliver meals as well.
If you need a turkey for Thanksgiving, the Salvation Army may have a giveaway event that anyone can attend.
The United Way has volunteers put together free toiletry bags for those who need it in the community. This includes items like laundry detergent, toilet paper, Kleenex, soap, shampoo, and more. They also have a program where people can donate meals and assistance to senior citizens during the holiday.
I'm sure these organizations just scratch the surface of the list when it comes to Christmas assistance for families. If you're facing any financial hardship or just don't have the means to provide during the holiday season, definitely look into these options and take advantage of the help.