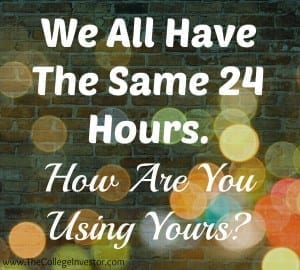 Starting an online business is a popular topic in almost every niche.
There's no barrier to entry with online businesses. They're cheap and easy to start and generally speaking, you get what you put in. Plus, online businesses are easy to implement on the side. It doesn't matter if you're working full time or going to college full time – you can spend as little or as much time as you want working on your own business.
However, starting an online business is not a get rich quick scheme. Just like any other business, success only comes after the hard work is put in.
If you want to start an online business to help supplement your income or help you to reach your financial goals faster, here are some business lessons I had to learn the hard way. Continue Reading at The College Investor….