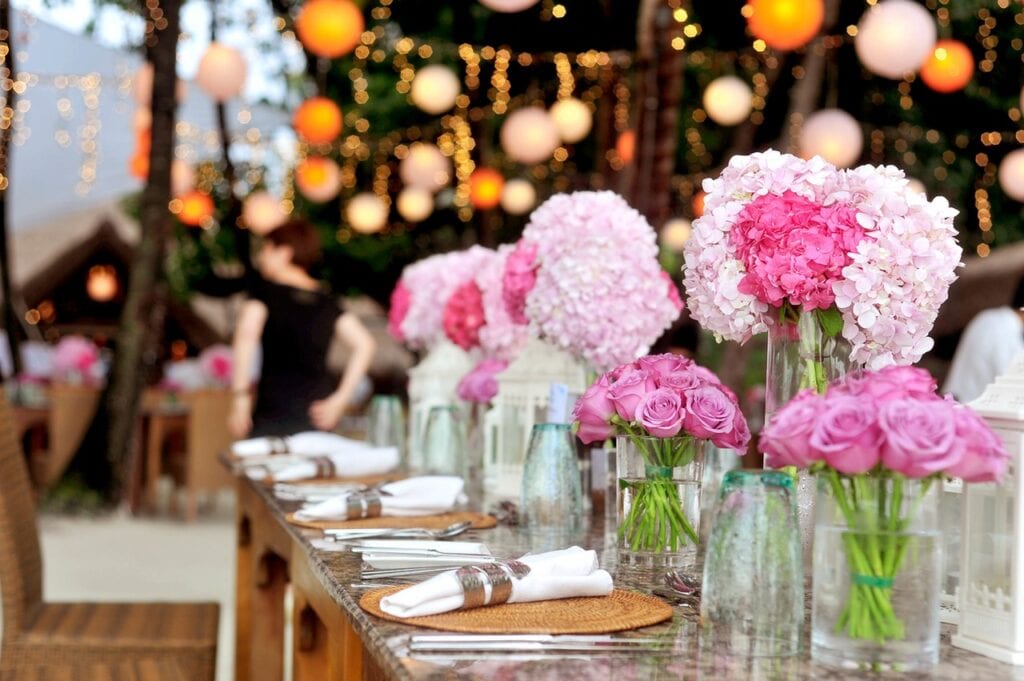 Getting married is a special milestone that really shouldn't have a price. Unfortunately, it does often times to the tune of $30,000. There is no strict rule regarding how you should get married these days. Some people elope, some do a small gathering or a courthouse wedding followed by a nice dinner, and others stick to a traditional wedding.
If your heart is set on having a traditional wedding in a church or venue where you invite a ton of close family and friends for the ceremony and reception, you have to make sure that you can afford the expense so the wedding planning process isn't stressful.
When I got engaged last year, my husband and I knew we wanted to try a traditional wedding but we didn't want to spend $30,000 or even $10,000 for that manner. If you are in a similar boat, here are a few things you can do to make sure you can afford a traditional wedding with ease.
1. Set a Realistic Budget
The first step you need to take before planning a traditional wedding you can afford involves creating a realistic wedding budget. Look at your income and your potential expenses.
The most expensive aspects of a wedding are often the venue, the food, and the bride's attire. You'll need to determine what you want your wedding to look like, what your values are, and do a little research if you want to predict expenses and set an accurate budget.
Do you want to get married in a church or a venue? How many people will you invite? What type of food will you have? These are all factors that will contribute to your wedding expenses.
It's also important to research the cost of weddings in your area. For example, a wedding in New York City might not cost as much as a wedding in Iowa. Write down how much you and your partner earn and how much you can afford to set aside for the wedding. You may have to cut some current expenses to stretch your savings.
Our realistic budget was set at $7,000 after making of list of what we valued and didn't value and estimating expenses for weddings in our area.
2. Make Savings Automatic and Timely
Having a designated savings account for your wedding is key. You want to make sure you are consistently setting money aside and not getting sidetracked or losing sight of your goal when unexpected expenses pop up.
When I was planning my wedding, I prioritized saving by setting up automatic transfers to go to a high-yield savings account whenever I got paid every two weeks.
If you don't have any savings lined up for your wedding before you get engaged, don't worry. If you set a realistic budget beforehand, you'll know how much you need to set aside each month depending on the date of your wedding.
Since my husband and I knew we wanted to spend no more than $7,000 on our big day and we wanted to get married in about 9 months, that means we each needed to set aside $388.88 each month in order to afford our wedding.
I'll explain how we were able to afford to save that much in my next point, but if you can't save several hundred dollars up each month for your wedding, you can always extend the date a few months to give yourselves some breathing room.
3. Add in a Side Hustle
Earning extra income is a great way to ensure you can afford a traditional wedding and my side hustle really helped me cover many of the extra expenses I was faced with. While I cut quite a few expenses, I also did some freelance writing on the side of my full time job when planning my wedding since we had such a short engagement.
We've talked about side hustles quite a bit on the blog along with lucrative business ideas that can help you supplement your income. My advice for anyone looking for a side hustle is to either monetize your hobby, or use your skills to offer a product or service for others.
You can always get a temporary second job, but you can also take advantage of some home-based side hustles like virtual assistant work, freelance writing, bookkeeping, selling items online and more.
4. Don't Waste Money on Things You Don't Want or Need
One of the best ways to make your wedding more affordable is to cut the dead weight by only focusing on aspects of your big day that you value and will cherish. Some things that are important for one couple aren't as important for the next couple so you'll need to sit down with your future spouse and determine what your values are.
For us, we didn't care about spending money on fancy invitations, a designer dress, a fancy chocolate fountain (yeah, that's a thing), or an open bar. Therefore, we didn't focus on spending a ton of money in those areas which left us with more money to focus on things we actually wanted.
Focusing on a Mixture of Saving Up and Spending Less
All in all, having an affordable wedding is all about having the means to spend extra money on your big day along with knowing how to cut costs so you don't overspend and get into debt.
My husband and I paid for our traditional wedding in cash despite having a shorter engagement and I was so overjoyed to wake up the next morning knowing that we didn't owe any vendors and that we could jet off to our honeymoon worry-free.
I learned so much about saving on wedding expenses after planning my own wedding that I decided to create a digital guide to help other future brides save thousands of dollars on their big day just like I did. My guide titled Save Thousands on Your Dream Wedding, provides the specific strategies, tools, and resources I used to pull off a big traditional wedding under $10,000, negotiation and barter strategies, the exact strategy we used to spend only $400 on our week-long honeymoon in the Caribbean and many other savings hacks that will help you cut down on expenses that most people don't even talk about. To learn more about the guide, you can check it out here.
Have you ever used any of these methods to save money on a big ticket expense like a wedding? Share your thoughts in the comments below!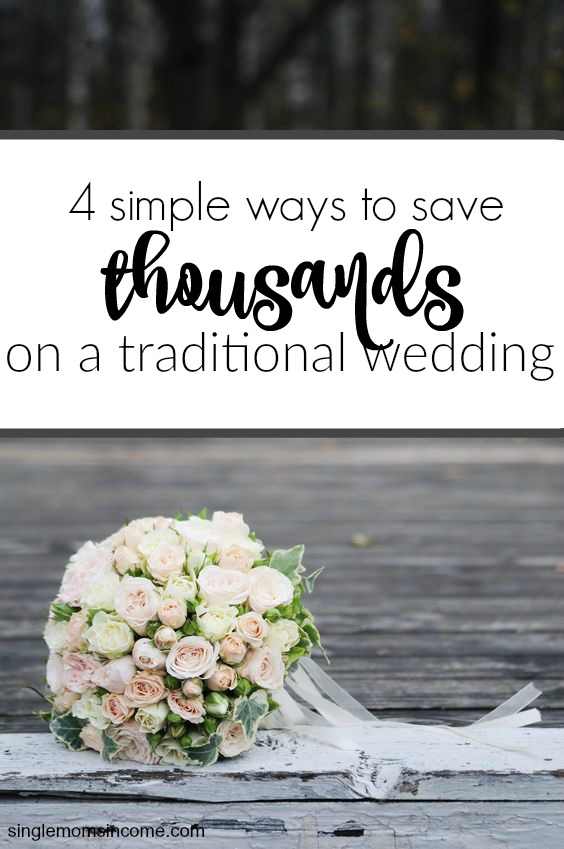 Photo Credit: marysmn / 123RF Stock Photo