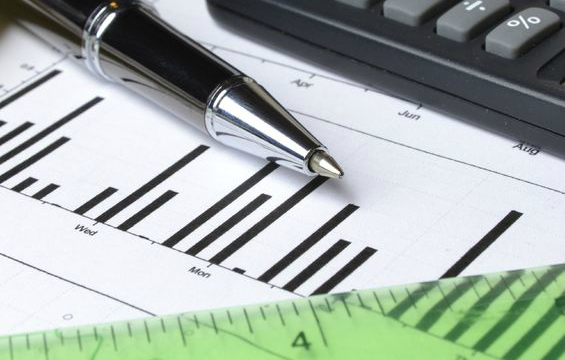 My productivity habits have evolved over the past couple of years. While I used to be on the "make a list and set a timer" bandwagon I've found some other techniques that have been far more valuable.
Anyone who has tried to work online (or heck, anyone who ever gets online) knows how easy it is to get side tracked, lose focus, and waste a bunch of time.
These three things have helped be battle that and can be applied to literally any area of your life. While these might not be a perfect fit for everyone they have transformed the way that I work!
Success Mantras Above All Else
At the risk of sounding slightly kooky I've got to tell you how much of a difference success mantras have made in my life over the past few months.
I've managed to increase my income, finish an eBook I've had on the backburner for months, and get so much more done than I normally do. I owe it all to success mantras.
I won't go into great detail here because I've already wrote about this on the College Investor. But when I start to get stressed or just don't feel like working I have three different mantras I use.
# 1 – Successful people do the stuff that nobody else wants to do. (Picked this one up from my new all-time favorite book 6 Months to 6 Figures. Best book I've ever read! Every time that I don't feel like doing something I say this to myself and it motivates me to get the tough (or boring) stuff done.)
# 2 – Stress is a choice. (Stress is a choice. You can choose to let something stress you out or you can do what needs to be done so that it doesn't stress you out.)
# 3 – Do it now or don't do it at all. (Maybe it's just me but if I don't work on something immediately I don't do it all. So to fight off procrastination I determine whether something is important and if it is I immediately start working on it.)
As you can see these mantras are all about mindset. There's seriously nothing more important than your mindset when it comes to productivity. Not lists. Not timers. Not calendars. You can have all of those things but if you don't have the right mindset they won't help.
Prioritizing Daily Tasks by Level of Difficulty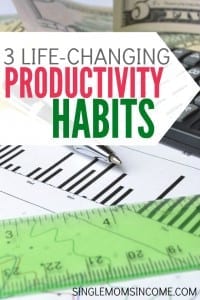 There's normally a lot of different things I have to do each day. These range from writing, to scheduling blog posts and social media, to editing posts, to sifting through hundreds of emails.
Some of these take more brainpower than others.
I used to start with the tasks that I dreaded the most. These were often easy just super boring tasks. Now I've changed that. I instead start with the stuff that requires the most brainpower – like writing blog posts and working on my eBook.
Then I can do those easy but boring tasks later in the day.
Since your mind is the clearest in the morning and your energy levels are high it makes more sense to do mentally taxing work first. I picked up this tip from the EBA course I took and it's been working great.
Being Aware of What I'm Doing
When you work online it's so easy to get sucked into reading blogs 24/7, commenting all day, and spending too much time on social media. And even though I like doing those things they keep me from doing what I need to do and can therefore leave me feeling unaccomplished at the end of the day.
I try to remain aware of what I'm doing. It's just too easy to start reading blogs and then two hours later wonder where the time has went.
I even installed rescue time on my computer so that I couldn't lie to myself about this. I can log onto rescue time (free app that records what you do on the computer) and see how much time I've spent in Microsoft Word, how much time I've spent on client sites, and how much time I've just been wasting.
It's pretty eye opening.
These tips can be applied to more than just working from home. In fact, I truly believe that working on your mindset is the number one thing you can do in all areas of your life.
That could mean starting the day by writing down what you're grateful for, pushing yourself to do the hard stuff, and more. Working on your mindset will improve your confidence, your productivity, and ultimately, your entire life.
What's your best productivity tip?